Oh my Lilith! This preview for the remaining episodes of True Blood season five reveals a few more tidbits of information about what is to come. Sure you want to know? Click play and read on for a little frame by frame action.
[FLOWPLAYER=http://www.tvovermind.com/wp-content/uploads/2012/08/vlcsnap-2012-08-07-16h39m47s184.png|http://www.tvovermind.com/wp-content/uploads/2012/08/True-Blood-510-Preview_1.flv,600,400]
It seems most of the remaining plot-lines converge at the Authority, which makes sense. Sam and Luna will no doubt be looking to find Emma, who is with Steve at The Authority. Sookie is either going to go to the Authority to help them, or to confront her parent's killer, who will no doubt be revealed. But we can only guess what a few of these images might mean. For instance: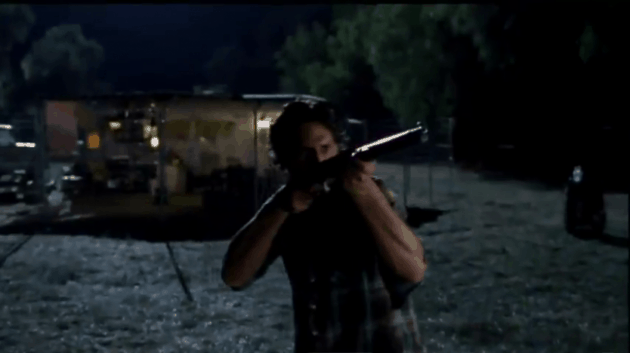 Alcide is confronting a threat at his father's trailer, or has Emma's abduction brought someone there looking for his help? JD?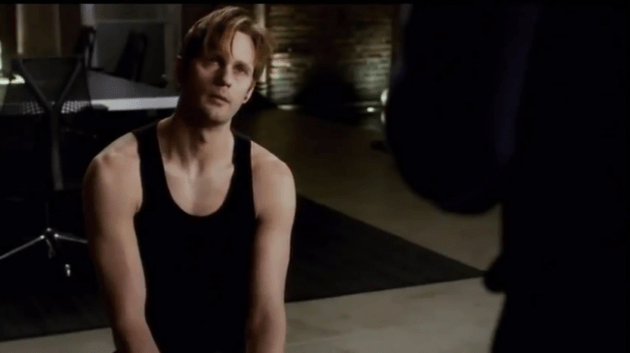 Eric is not looking very good here. I'm not too worried for him personally, I'm sure he'll get the intervention he needs, but what kind of tortures is he being subjected to, and what will his outlook on Bill Compton be since has been complicit in it all. While we are on the subject, who is Bill Compton speaking to when says he is the Chosen One? A current player in the Authority, or a new player intervening in the madness?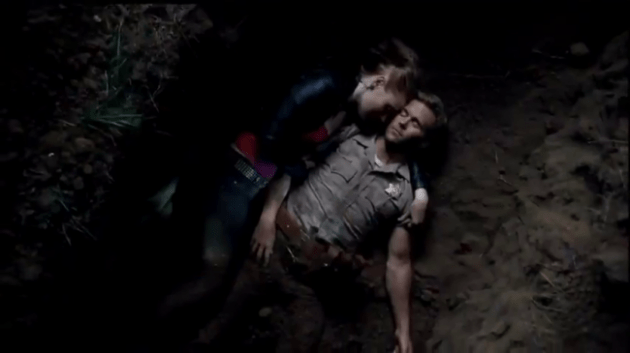 And this is the freakiest image of them all. Maybe I am missing something, because Jessica's outfit looks familiar, so this could be from a previous season. If it isn't though, that sort of looks like the kind of hole a Vampire would bury themselves in if they were about to turn someone, and I don't need to tell you she is sharing that grave with Jason Stackhouse. Jason a Vampire?!