True Blood is off to a fantastic start with its fifth season. I doubt the stakes have ever been higher for the Bon Temps crew, let alone more personal. So far, True Blood seems to have wisely chosen a more introspective path with the series arcs, giving the characters more room to transform, nourishing both their hearts and souls. Seeing Sookie at such a low point, Eric and Bill in such dire circumstances, Jason facing the emptiness of his womanizing ways, and perhaps most interestingly the descent into Pam's back-story has made True Blood's fifth at-bat a true pleasure to consume. That said, things are just getting started, so here is my wishlist of things I want to see in season 5 of True Blood.
1. More True Death!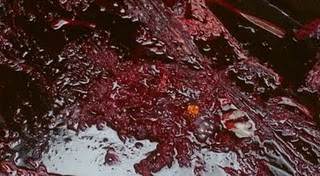 Aside from John Carpenter's snap, crackle, and explode vamp deaths in Vampires, True Blood has the best vampire death visual effects going. The crimson mist, the icky slime, the sinew, it's just awesome. However, we don't see a lot of it. Maybe its the cost, maybe they just show some restraint, but I love seeing it and want to see more so I say bring it on!
2. A Celibate Sookie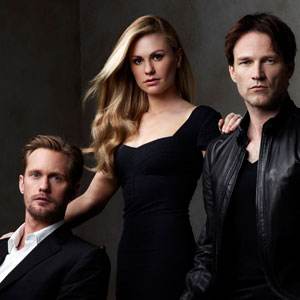 Sookie has the worst love life of any television character I know. Maybe if she dated a fairy, or a human, things would work out a little better. I realize Sookie's romantic turmoil is a cornerstone of the True Blood Universe, but maybe a little break would be a good thing? Since Anna Paquin is pregnant maybe I'll get my wish and they'll go for a romp-lite season.
3. A Full Grown Jason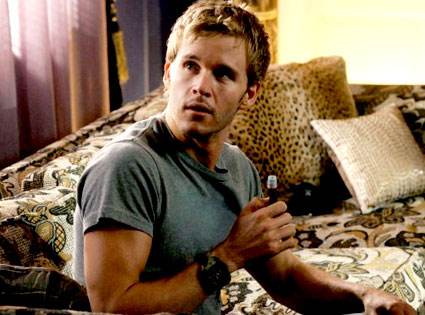 Jason is a great character with some excellent heroic attributes, but his sexcapades still make him seem more of a man-child than anything else. Again, his sexual shenanigans are no doubt a dominate chromosome in the True Blood DNA, but it would be so cool to see him in a story arc that does not primarily center around the needs of his penis.
4. Alcide! Wolves! Please!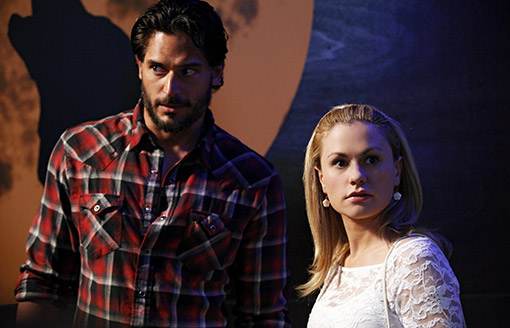 Alcide is the coolest Werewolf ever and I am just a total sucker for the True Blood were-culture. Alcide has been more of a tangential character in past seasons, would be good to see him have a weekly presence. Spoiler Alert: From what I've seen so far it looks like we will get our wish this season as Alcide is showing up a lot and is front and center in prominent storyline that crosses with Sam.
5. The Cure For Vampirism?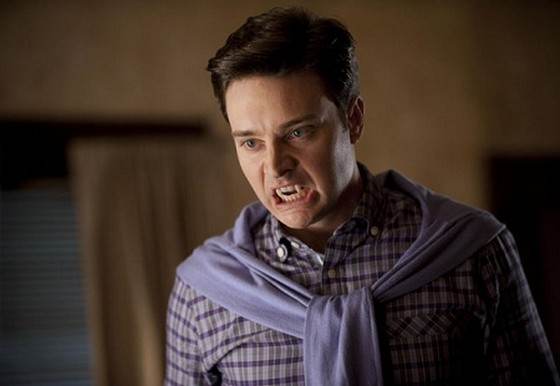 Please Cure This Guy, Too!
Well this is a reach, but I have to say that Vampire Tara is not sitting well with me right now. Furthermore, vamping her out has really muted her dynamic in the 'normal' part of the narrative even more. It's bad enough she pulled her disappearing act and turned into an MMA toughie last year. I'm all for giving Tara her own story-lines, but she belongs back in the character dynamic as the same Tara we've come to know and love. Vampire 'cure' isn't really all that unheard of, it was done very effectively in Kathryn Bigelow's vampire gem Near Dark. Please, True Blood? Un-vamp just this once?