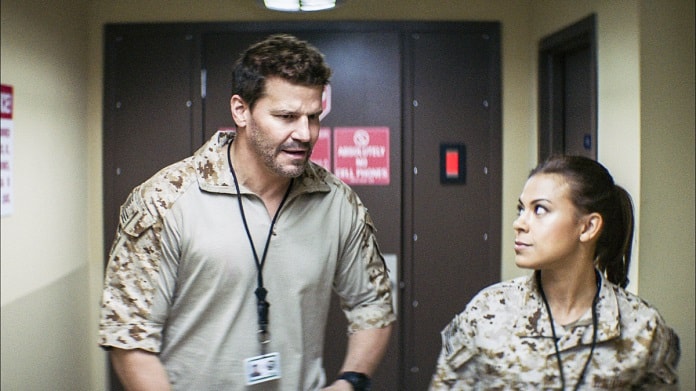 Fall TV is officially into full swing. The networks are returning from their summer hiatus with returning hit series like Modern Family, Gotham, and Chicago Fire. This is also when we see a fresh bunch of new series hit the airwaves. There a quite a few to check out. We took the time to watch the trailers, read reviews, and even catch the first episodes of these series. Here are our picks for the 5 new shows to check out for the 2017-2018 television season.
1. Young Sheldon (CBS)
It is surprising that it has taken so long for there to be a spin-off of the super popular Big Bang Theory, but we are now finally treated to one. Young Sheldon follows the life of Sheldon Cooper as he ventures off to his first days of high school at the tender age of 9. The series drew such impressive numbers on its first outing that it was picked up for a full 22 episodes two days after it premiered!
2. SEAL Team (CBS)
David Boreanaz has been a staple on television for 20 years. He has starred on Buffy the Vampire Slayer, Angel, and Bones. Now the 48-year-old is heading up the CBS drama SEAL Team. Boreanaz stars as Senior Chief Petty Officer Jason Hayes. He is the leader of an elite unit of Navy SEALS. The first episode was a ratings win for CBS. 9.9 millions fans checked out the new series making it the most watched program Wednesday night.
3. Ghosted (FOX)
The Office and Parks & Recreation are two of my favorite comedies. Ghosted will star an alumni from each series. Craig Robinson and Adam Scott team up in this buddy company about a skeptic and a believer dealing with strange occurrences. It is like the funnier version of The X-Files and that series was a huge hit for the FOX network.
4. Law & Order: True Crime (NBC)
Dick Wolf can do no wrong. Even his series that only survive one season (We still miss you Chicago Justice!) are better than a lot of the shows we have to watch on basic network television. Instead of giving us another Chicago series, Wolf is going back to his other franchise Law & Order. This story will focus on the Menendez murders and stars Edie Falco. Sounds like great TV to us!
5. Will & Grace (NBC)
We are still counting this as a new series. Will & Grace originally aired from 1998-2006 on NBC and is now making a return for season 9 over a decade later. The gang is all back and the first outing had it fair share of Trump and boob jokes. The series was receiving so much positive feedback that it was renewed for a second season before the season premiere even aired! Also, Debra Messing is one of the funniest women on television.
Which new series are you most excited to watch? Let us know int he comments section below.
Photo by: CBS
Save