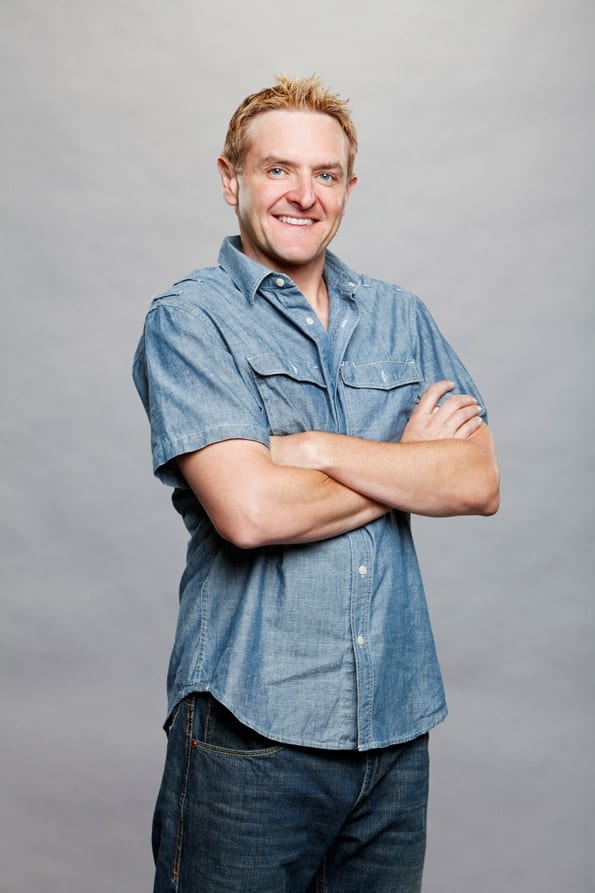 Just when I thought I had seen all the ridiculous temper tantrums within the Big Brother house, tonight's episode took the cake with Mike Boogie and Frank's two-man crusade to bring the house down for being nominated. You would think that with nine people left in the house that Mike and Frank would spend most of their time strategizing instead of intimidating people for a move that 1) was already made and 2) was inevitable when Boogie let Ian know his plan of taking out Britney and Shane when he got the opportunity.
One thing that always irked me about Big Brother is when popular players have a huge fit when they end up on the block. It's like they are one cry away from asking to speak with Allison Grodner and have her rectify their nominations, because 'it's just not right!'
But it's a game. A game where you will be nominated by someone who wants to further their own game. In other words, being nominated should not come as a surprise, especially if you are playing as hard as Mike and Frank are at the moment. Frankly, the Big Brother sentiment of "we can screw you over, but you sure as hell can't do it to us" has grown old and has always came back to bite the person in the ass. Boogie will be no different. Hell, even Rachel didn't act a fool when she was nominated, because it was what? Expected! When you play that hard in Big Brother, it is almost certain that you will get a chance to chill in the nomination chairs at some point in the game. So, Boogie and Frank needed to have a seat until they can fight in the Veto competition and just play it cool by shutting the hell up.
Then there is the Shane and Britney debacle, which was equally nauseating, because I'm sick of people making big moves and then back peddling themselves into a corner when their targets come yelling for answers. For Shane, I understood why he didn't want blood on his hands again with this HOH, but getting dirty is about, I don't know, 95% of the requirements for being HOH? Don't fight for the title if you don't want the glory, Shane. Just saying. With Britney, I just need her to stick beside her balls of steel. If you are going to make a move, stand by it. Don't freeze up when the crap hits the fan and try to do damage control, especially if there is a 90% chance of getting said target out the house.
Now on to the Veto competition, which was the annual counting game where the House Guests had to guess the correct, or close to the correct, number of items in a bundle. This time the items were various types of candy, which would have totally screwed up my game if I was there. But let's talk about the Veto players drawing, which miraculously gave both Frank and Mike the chance to pick who they wanted to play How did they happen? They both just so happened to pull House Guest's Choice tokens Has that ever happened before in Big Brother? My mind is telling me no, but I could be wrong. Either way, it smelled fishy as hell. And who just happened to win the Veto? Frank. That fishy smell immediately turned into full on funk when that happened. But I digress…
To wrap things up, Shane ended up replacing Frank with Jenn, who let Boogie talk her into goading Shane into nominating Dan as a replacement. The plan backfired loudly as Jenn was shockingly placed in the chair next to seriously pissed off Mike. Hopefully, Jenn will know next time when she decides to play the game again to fight for herself and not the jackass with the huge target on his back.
One last thing. I have to give complete respect to Ian, who is slowly but surely becoming the one who should win this game. He's playing the game and not making a spectacle of it, which is smart as hell. You cannot deny this man his props, so he gets them in abundance tonight. At least he's finally realized that Boogie would always pick Frank over him. Too bad Jenn didn't keep that very same memo when she realized it about two or three weeks ago.
Who do you want to go home? Jenn or Mike Boogie? Plus, do you think the Double Eviction will get Frank out the house this week?
[polldaddy poll="6482923″]