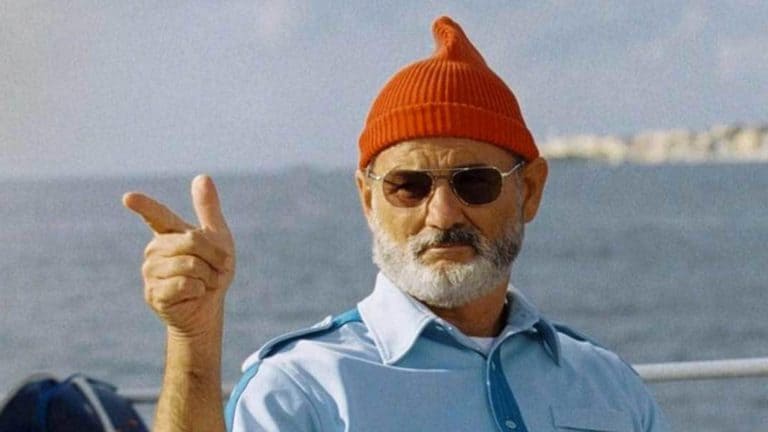 In recent years it has become a trend for people to look for unique ways to announce important events in their life, such as an engagement or news of a pregnancy. One way that people have been doing this is to post interesting or funny videos on social media. There have been many examples of people posting pictures of themselves in unusual setups holding a baby scan photo as a way of revealing their big news or of them making a montage-style video. What is more unusual is having a real celebrity to help you break the news.
However, that is exactly what happened when Robbie and Kirsten Schloss wanted to let people know they were expecting their baby as they recruited the help of legend Bill Murray. They had met the actor when they were out enjoying a Chicago Cubs game on October 9, 2017. They were sitting next to the star and enjoying some casual conversation. Murray was wearing a pair of glasses that turned the stadium blue and he switched glasses with Kirsten for a minute so she could see.
Kirstin had experienced problems with her fertility so it was big news when she discovered she was pregnant. For this reason, they wanted to make sharing this exciting milestone in their life something memorable. When they met Murray at the game, Robbie realized what a fun guy he was and it occurred to him that asking Bill Murray to get involved in the big reveal could be the perfect way to make their announcement unique.
After the Cubs win, the couple asked Bill if he would mind making the announcement with them on a short video for social media and he was more than happy to get involved. In the clip, he is heard saying, "Hey, I got news for you. You're gonna be grandparents." This was followed by Robbie announcing, "We're having a baby!" As they recorded the message, they even got a few cheers from the crowd.
Robbie then posted the video on Instagram. When his parents saw the post, it made them very emotional. Therefore, Robbie added the caption, 'Bill Murray, thank you for making my parents cry!'. He also posted the video to the popular Facebook page, 'Love What Matters'. The video has now gone viral across the globe.
Although he has his own social media accounts, Bill Murray is better-known for his appearances on screen rather than his social media activity. The actor, comedian, and writer shot to fame in the late 1970s. He became famous for his many acting roles in movies such as 'Ghostbusters', 'Tootsie', 'Meatballs', 'Groundhog Day', and 'Scrooged'. He has received many awards for his acting work, including the Mark Twain Prize for American Humor which he received in 2016.
Getting involved in this pregnancy announcement has brought his back into the limelight again. Fans of Murray can hear him but not see him on screen again next year as he is the voice of Boss in Isle of Dogs. This stop-motion dystopia comedy adventure movie also stars Bryan Cranston and Edward Norton. It is written and directed by Wes Anderson.