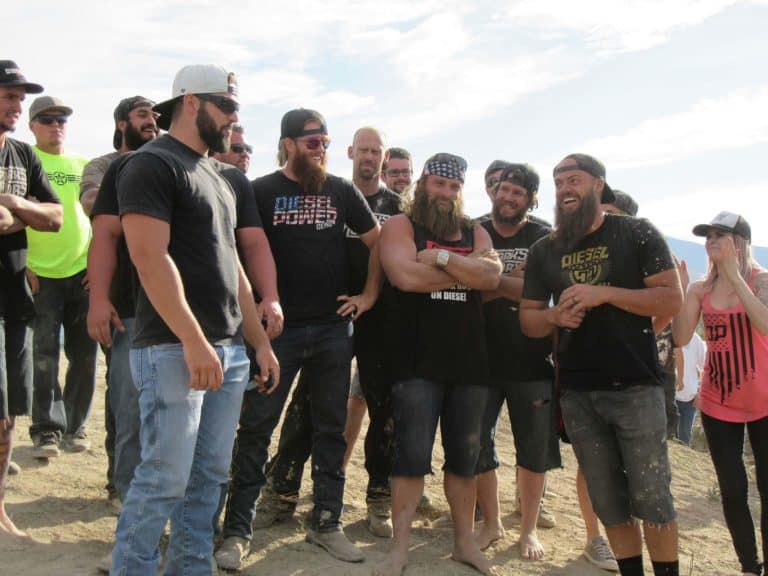 The Discovery Channel first hit the airwaves in 1985. Since that time, the network has evolved from their presentation of purely educational documentaries on science, to include series that appeal to a wider segment of the population. There is a high level of competition among cable networks and the evolution has kept the network in step with their competitors. "The Diesel Brothers" is one such show. It's still educational, but it is more entertaining for people who are passionate about diesel powered trucks, with some educational information slipped in as a courtesy. Is this show strictly for the education of less experienced car people, or is it more for entertainment? Here is what we think and why.
The focus of the show is on entertainment
The stars of the show are busy finding trucks in need of rebuilding, and then they give them away. These are not just average diesel trucks though. Their preference is for vehicles of the monster variety, which is a big draw for crows who enjoy local monster truck competitions. The engines roar and they sit a car's depth above the average driver on the road. The show is a big hit because of its' entertainment value.
There is a bit of hype involved
"The Diesel Brothers" are not really blood relatives. You could call them brothers in the sense that they share a passion for diesel powered monster trucks, they're both experts at rebuilding them, and they are running a business together. They understand what their audience wants to see, and they give it to them. We see a fair amount of pranking between "Heavy D" Sparks and "Diesel Dave" Kiley. It's the interaction with their crew of workers and amongst each other that provides the bulk of the entertainment. They're friends in real life so the chemistry that we're seeing is real.
What's educational about it?
There are some educational components and people who are interested in diesel mechanics really do learn a few things. The two Dave's show us what it takes to run a truck restoration business. In addition to this, there are commentaries about the vehicles and we do get to see how they make some of the repairs. Do we learn anything about diesel mechanics from the show? The answer is yes, but it's not all about teaching amateur mechanics how to fix diesel powered trucks.
Human interest stories
Some of the requests made of the brothers include securing a much-needed vehicle to keep businesses going. There have been a few segments that involve people who have desperate needs. The brothers tell their stories and then set about the business of fixing a broken vehicle that will be gifted to them. This really tugs at the heart strings of the viewers. While there are some educational components of the show, they are not as highly promoted as the entertainment aspects. You may learn more about people from this popular reality series, than you will about diesel auto mechanics, but that's okay, because "The Diesel Brothers" is doing a good job of keeping us entertained while throwing out a few pearls of wisdom now and then.
Save