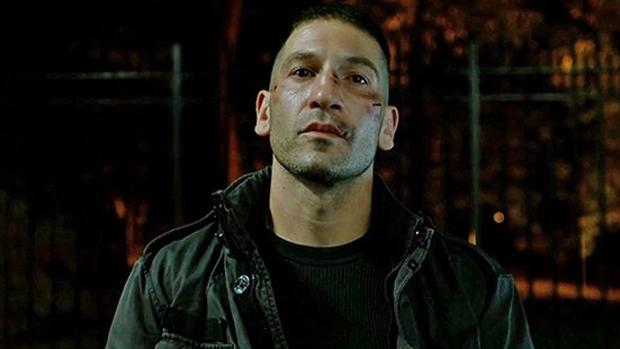 The Punisher is one of the Marvel series with the least resemblance to the mental image that comes up when someone thinks about superhero comics. However, it still has a strong connection to its source material, as shown by the numerous Easter eggs that can be found throughout its scenes.
Here are five examples of the Easter eggs that can be found in The Punisher:
Peter Castiglione
In the series, Frank Castle is living under the alias of Peter Castiglione. However, it is interesting to note that this was his birth name in the comic books. What happened was that Peter Castiglione had served two tours in the Vietnam War, but wanted to serve a third, which is why he signed up under the alias of Frank Castle. As a result, one can't help but wonder whether something along these lines ever happened in the background of The Punisher.
Gnucci Family
At one point in The Punisher, there is mention of the Gnucci family, which is a reference to the Gnucci crime family from the comic books. In the comic books, the Gnucci crime family was run by a woman named Isabella Carmela Magdalena Gnucci, who went by the much more manageable moniker of Ma Gnucci. Suffice to say that her encounter with Castle did not end well for either her or her crime family, though she was tenacious enough to cause further problems for Castle after their first encounter.
Turk Barrett
Turk Barrett is a small-time criminal who seems to have terrible luck when it comes to meeting superheroes. For proof, look no further than the fact that he has shown up in Daredevil, Luke Cage, The Defenders, and even a tie-in comic for Jessica Jones. With that said, considering that he managed to survive an encounter with Castle in The Punisher by pleading, it could be said that he is much luckier than it seems considering Castle's customary treatment of such individuals.
Micro Comes from the Comic Books
Micro is a character who was hinted in Season 2 of Daredevil when Castle found a DVD labelled "Micro," which has been revealed to be an attempt to get his attention. Regardless, the character comes from the comic books, but it is interesting to note that some of his less pleasant characteristics have been removed as part of the effort to make him more sympathetic. With that said, Micro's interest in getting revenge on the same people responsible for killing Castle's family has some precedent in a comic book storyline that saw him seeking out Castle for help in getting revenge for his murdered nephew.
Billy the Beaut Comes from the Comic Books
Billy the Beaut is another character who comes from the comic books. However, some people might be more familiar with him as Jigsaw rather than Billy the Beaut, though they are one and the same. He and Castle's one-time friendship is something created for The Punisher, but it is interesting in that it has introduced new complexities to the relationship between the two characters.