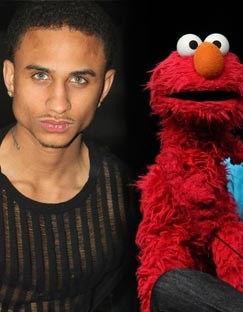 What the hell is going on now? This Elmo case is turning into a complete circus, and I'm not sure I have any idea what to believe anymore.
First there was the accusation that Elmo voice and puppeteer Kevin Clash had a relationship with a 16 year old boy when he was 45. Then the accuser recanted the allegation, and agreed with Clash that it in fact was legal and consensual.
But now? He's RECANTING THE RECANTATION. Now the accuser is saying that he did NOT lie, and it's all true and give him that money.
I have to side with Clash on this one. While it's weird for any 45 year old adult to have a relationship with 16 OR 18 year old, this guy sounds like he's just after that sweet Elmo cash. I think he'd be hard pressed to find an attorney to represent him at this point when he keep flip flopping to this degree.