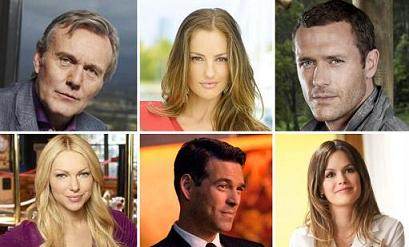 Over forty new shows are premiering this fall across the five regular broadcast networks. There's a few new trends this season, like the appearance of several movie stars on TV, such as Maria Bello with Prime Suspect or Angelica Houston with Smash. Another trend is that while we may be seeing new shows, we're seeing a lot of familiar faces once again.
Some of the stars returning to TV this season include people who haven't really been regular TV stars for years (like Sarah Michelle Gellar, Tim Allen or Rachel Bilson). Others have only been off the air for maybe a season or two. There also seem to be a few trends. At least three LOST stars are returning as regulars this season after being off the air for a little over a year. Three stars from That '70's Show will also be returning to television after being on a short hiatus.
We've scoured the cast lists of new shows to bring you our list of familiar faces that you may be happy to see again in the 2011-2012 season. If we missed anyone, be sure to let us know in the comments below. Click the arrows above to take a look through our list.