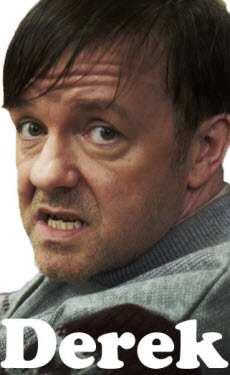 Anything Ricky Gervais does on television is usually something to get excited about, but with Derek, this is his full-fledged return to a series in which he's the star.
After The Office and Extras, his next project will be Derek, the story of a simple man who works in an old folks' home.
In any case, it stars Gervais and Karl Pilkington which is a great combo. It looks to have more of a heart than traditional Gervais programs. Yes, there were emotional moments in his past shows, but this looks to be a bit less cynical than his past work.
The show will air in the UK in January, and will eventually come to HBO apparently some time in the future.
Below we have a teaser trailer for the show:
And here's the full pilot if you want to check it out!
http://www.youtube.com/watch?v=L6kK5V9IVGs