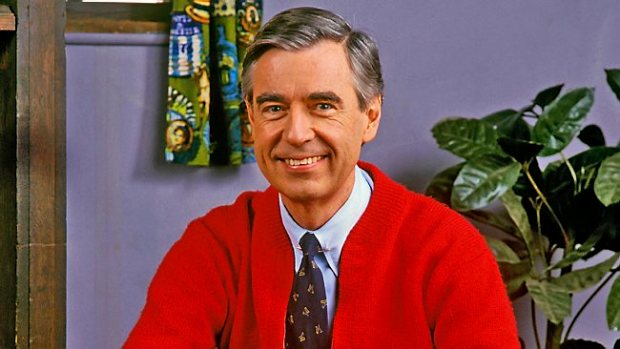 Today would have marked the 90th birthday of Mr. Fred Rogers, who many children grew up watching on their televisions. In honor of the momentous day, Focus Features unveiled their trailer for the documentary about Mr. Rogers life entitled, Won't You Be My Neighbor, which was a classic line from the children's show.
The film comes from Oscar winning Director Morgan Neville, who bought us such films as 20 Feet From Stardom, The Music of Strangers, and Johnny Cash's America. He is also the executive producer for the television series Ugly Delicious that began streaming on Netflix late last month and features eight episodes.
Won't You Be My Neighbor explores the life of Fred Rogers and how he was able to bring those life lessons to the screen for over 30 years. Mister Rogers' Neighborhood first aired in 1968 and remained a staple on PBS networks until 2001. The series also featured David Newell, Joe Negri, and Francois Scarborough Clemmons. All three men will appear in the documentary that is slated to be released on June 8th.
Rogers' series also spawned an animated show Daniel Tiger's Neighborhood. It features original characters including Prince Tuesday, X the Owl, Lady Elaine, and King Friday. All of those characters (excluding Prince Tuesday) were voiced by Rogers during the original series run. The spin-off began airing in 2012.
Mister Rogers' Neighborhood took home four Emmy awards during its run and Rogers himself was gifted a Lifetime Achievement Award at the Daytime Emmys in 1997. Rogers was diagnosed with stomach cancer in late 2002. He lost his battle with the disease two months later when he passed away on February 27, 2003 at the age of 74. Aside from his extensive work in public television, Rogers was a Presbyterian minister.
Check out the trailer below:
Will you check out Won't You Be My Neighbor when it hits theaters on June 8th? Let us know in the comments section below.