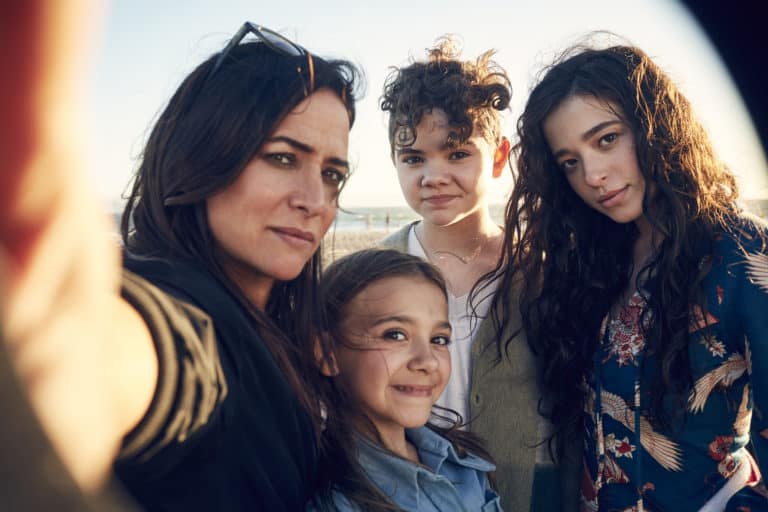 Most of us watch television shows for the entertainment of it, but believe it or not, you can actually learn a lot while you are comfortably reclined in your favorite chair. The show "Better Things" offers some good examples of the real life lessons that you can learn if you're paying attention. Here are five things that the show teaches us that can be useful in our everyday lives.
1. Sam Fox teaches single moms how to cope with teenage daughters
Sam is raising three girls who are at various stages in their lives, and all undergoing the typical phases that girls go through as they are in the maturation process. Duke is the youngest and at 12 years old, she's a tween for certain and a precocious one at that. Her moods are up and down and Sam is put to the test when they are at the mall and Duke throws a fit because she wants a pair of earrings that she already owns. We learn that you can't always give your kids everything that they think they want at the time because there are times when it doesn't make sense and these are teachable moments for parents. They also require a ton of patience and counting to ten.
2. Honesty helps you stay in touch with reality
As Sam juggles kids, a career, and a variety of different relationships, she faces the tasks bravely. She isn't the type of person to lie to herself and we learn that by being honest and seeing situations for what they are, we are better able to tackle the most important things in life, instead of glossing them over or ignoring them.
3. Mothers can be a blessing and a curse
Sam's mother has a good heart and she means well, but there are times when her input is neither wanted or needed. These are some of the most trying moments for the character but she shows us that moms are important in our lives and that we must take the good along with the bad. There are times when she needs the advice and support of her mother and she knows this deep down, but there are other times when she must let her mother talk, and sift through the information only taking what is useful and discarding the rest. We learn that moms can embarass us at all stages of life, as Sam's did by bringing up information about her period in front of her peers, but it's still important to be nice to your mom and treat her with the respect that she deserves for raising you so well.
4. You must set boundaries with your kids so they don't walk on you
Sam is a loving but tough single mom and there is only so much nonsense that she is willing to put up with from her kids. She's a person too and the girls learn that there is a danger zone that they really don't want to cross into with her. Frankie, Duke and Max learn the hard way that if they're going to act like brats when they're with mom, she is likely to kick them out of the mini van and make them walk home. This is a real attention getter and it shows moms that they can be tough and take charge. You can demand respect from your kids and get it while still keeping them safe and loving them. It's tough, but possible.
5. There is no magic formula to life we simply live it every day
We learn from "Better Things" that there is always hope if we believe that we can make positive changes in our lives. This doesn't make the problems all go away and there is no such thing as the perfect life. We enjoy the good moments when we can and we ride through the rough times holding on to one another for support. Nobody always has their act together completely but you can look like you do. This is showcased when Max is having issues with making her college plans. She felt small and insignificant until her mom took her to a department store and showed her that the people there achieved the look of success just by putting nice clothes on. Nobody can know what's going on inside if you don't tell them.