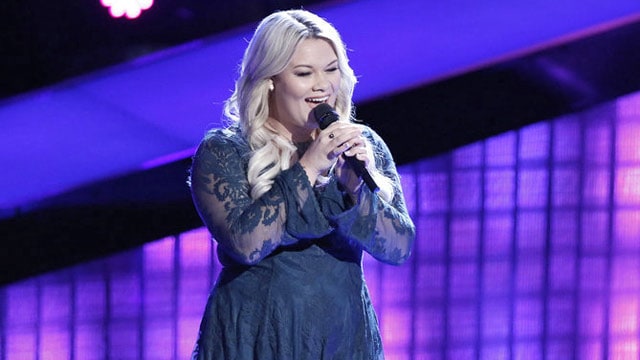 Born in April of 1996, Ashland Craft is a pop singer who hails from South Carolina. She became famous when audiences got to see her perform on The Voice. Her performance of a beautiful rendition of "Good Hearted Woman" by Waylon Jennings won over the audiences and she's been a fan favorite ever since. Craft is also a famous YouTube cover artist. Her channel which mostly features covers, attract thousands of viewers who find her work to be remarkable. She had always been interested in music from a young age. At the age of ten, she had already started to teach herself how to play the guitar.
Here are five things you may not know about Ashland Craft.
Her Father, a Mechanic, helped her Realize her Dream
Despite the fact that the 21-year-old budding musician grew up in a small city that did not offer plenty of musical opportunities, Craft's dad has had her back since she was a little girl. Her father worked as a mechanic and did everything within his power to support her passion. He built a music studio at the back of his garage just for Ashland. It was supposed to be a platform that she could use to achieve her goals. It is something that she will always be entirely grateful for because it played a significant role in developing her talent as an artist.
She is a Lead Singer of a House Band
Ashland who currently resides in South Carolina Piedmont has a steady gig working at Wendell's Dippin Branch. She has been working here for about two years. Craft now works as a lead singer of a well-known house band. Despite the fact that she loves her job, she still believes that one day The Voice will help her let the world know that it is possible to be successful in the music industry regardless of where they came from.
She is close to becoming the Female version of Chris Stapleton
These were the words of Coach Miley Cyrus after witnessing Ashland Craft perform at NBC's "The Voice" competitions. At the time she had gone head to head with Chloe Kohanski a 23-year-old competitor before she proceeded to the next level. Guest coach Kelly Clarkson also had nothing but praises for the lovely musician. She told Craft that she is going to be a force in country music. Jennifer Hudson, a coach at the event, also said to her that she is a star. Blake Shelton stated that Ashland had given yet another impressive pitch-perfect performance.
She Dumped Blake Shelton for Miley Cyrus
When the singer knew that she would be part of The Voice, Ashland immediately knew that she was going to choose Blake Shelton, a country singer as her celebrity coach. However, after a stunning performance, where she performed "You are My Sunshine" other coaches wanted her on their teams. Shelton, Miley Cyrus, and Adam Levine were all lobbying for her. Craft made a decision to pick Miley. The fact that Cyrus was in the same age group that she is in had a significant influence on the decision making process. The musician after her performance was talking about how she would make Ashland feel more comfortable reason she chose to go with her.
She Graduated from Cosmetology School
Ashland Craft attended Woodmont High School and proceeded to Kenneth Shuler School of Cosmetology. She graduated in January 2017. Despite the fact that the Southern Rock/Soulful Country singer has experience in the cosmetology world, she wishes to pursue music as a full-time career. She has three main influences in the music she works on, i.e., rock, blues, and country.