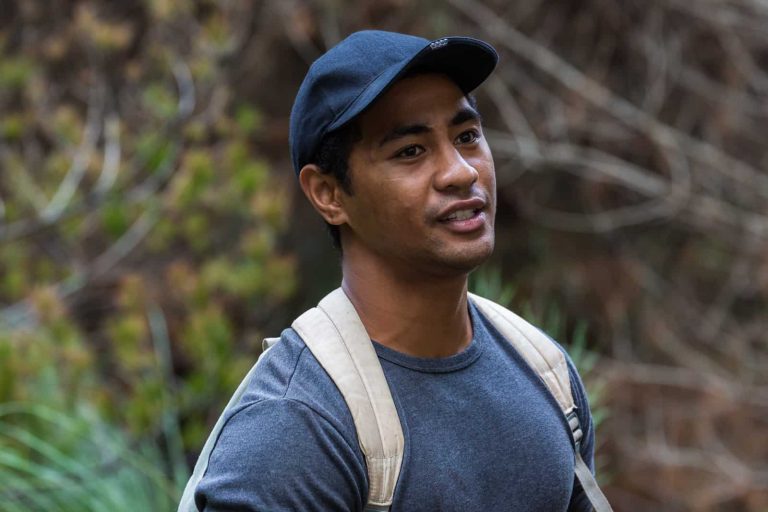 Hollywood executives are always looking for the next hot start to push to the masses. For actors and actresses, being in the right film at the right time can make their career. One young actor who has the attention of Hollywood bigwigs and fans alike is the rising star Beulah Koale. Beulah has taken a unique route to the parking lots of Hollywood, but since his arrival, he is definitely making his presence felt. He is set to star in a new film called Thank You for Your Service and he has become a regular on Hawaii Five-O.
The surge in stardom has come rapidly for Beulah and most fans know very little about him, so we decided to share a few facts to make you feel just a little closer to this new star.
1. He Is of Samoan Descent
Beulah was born at Middlemore Hospital in Otahuhu, which is in Southern Auckland. While his nationality is that of a New Zealander, he is of Samoan descent, which he proudly claims. In fact, he almost immersing himself in his Samoan identity, which is somewhat awkward when you hear him speak and his New Zealand accent comes out. Embracing his Samoan heritage in New Zealand is not as difficult as it sounds because the country has a large Samoan community.
2. He Comes from a Strong Religious Background
His family was extremely religious, and it was through this religion that Beulah would develop a passion for acting. I know that religion seems like an awkward platform for supporting a passion for acting; however, the family was responsible for performing church play productions on a regular basis, and it was through these productions that Beulah refined his skills before he joined the Massive Company, a theater company that would help Beulah take his skills to the next level.
3. The Independent Film Circuit
Earlier, I mention that Beulah had taken a unique route to Hollywood, and the route he chose was starring in independent films he was exposed to because of the Massive Company. Some films he starred in include Manurewa, Granda, and Suni Man — all short films that serve to provide him with the exposure that he needed to break into the Hollywood scene and be taken seriously. What does all of this mean, really? It means that Beulah Koale is much more than a handsome face sculpted body, he is a skilled actor.
4. He Is the Oldest of Six Siblings
Coming from a large family, I understand the dynamics associated with fact. Being a part of a big family means that you are likely very competitive, you work well with others, and if you were one of the older children, you have a sense of responsibilities and a willingness to care for others. Being a part of a big family has led Beulah to start his own family with his current partner, Georgia Otene. The two have twin boys.
5. He Has Big Shoes to Fill
Beulah has made it no secret that he idolizes Denzel Washington, and he is determined to forge out a career in Hollywood using the same blueprint Denzel used — a strong work ethic, selective reasoning when choosing what films to accept, and always putting the best product in front of the camera. Beulah is still young, relatively speaking, so he has a lot of time to work on this goal, and he will need it. With that being said, the kid has everything required to be all of this and more.