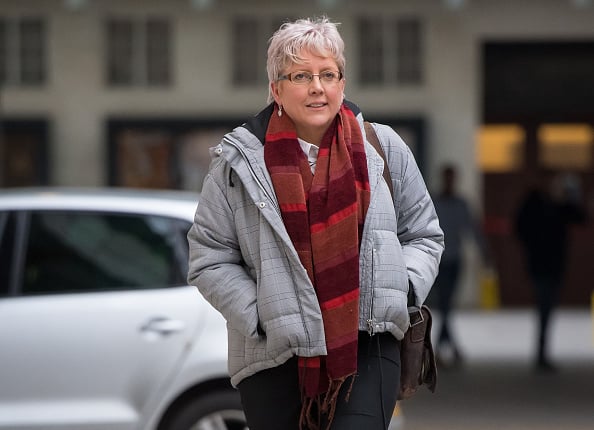 The issues associated with gender bias in the workplace have been emphasized and highlighted in great detail over the last two decades. There has been no shortage of celebrities and entertainers who have used their platforms to give a voice to the issues; however, there is a huge difference between using your voice and platform to address a social issue and possibly sacrificing your career. That is what BBC China editor, Carrie Gracie, just did. According to sources closest to the story, Grace resigned her position as the editor of BBC's China in protest of the gender pay gap. While the act is monumental, there may still be a great deal that you do not know about Carrie Gracie, so here are a few facts to bring you up to speed.
1. She Has Invested 30 Years In the BBC Network
Carrie not only has decades of experience in the industry, but she has spent at least 30 years of that with BBC as she climbed the ranks to the position of their China division. While the steady progress that Grace made during her career at BBC is something to be celebrated, it also exposed her to the disparities in pay as it pertains to gender. Her abrupt departure from BBC is simply her way of shedding a brighter light on a problem that has to be addressed decisively.
2. Carrie is Fluent in Mandarin
It has been said that Mandarin is one of the most difficult languages to learn as a second or third language, yet, Carrie has mastered it. It is likely that her mastery of the primary language spoken in China influenced the BBC's decision to seat her as the editor of its China division. Of course, Carrie has a wealth of additional talents beyond her command of Mandarin that has supported her progression up the corporate letter at BBC, but it definitely made her job in China a lot easier.
3. She Was Demanding Equal Pay at Her Position, Not a Raise
Carrie has made it clear that she does not want the narrative to become confused and misrepresented. When she approached the executives at BBC about the pay disparities, it was not for the purpose of obtaining a pay raise. She iterates that she simply wanted to establish equal pay between all the international editors. She said what that pay should be was left up to the top executives at the network. She simply wanted to be paid equal pay for equal work.
4. She Commands the Respect of Her Peers
One of the reasons that Carrie's departure from BBC is making headlines is the fact that she commands a great deal of respect and admiration from her peers and colleagues, both male and female. It was not long after Gracie made the public announcement that she was resigning her post as China Editor that many of her colleagues from BBC and other networks joined in supporting the #IstandwithGracie hashtag. It is not clear what the ultimate outcome will be here, but it is definitely clear that a powerful statement has been made.
5. She Cataloged her Concerns in an Open Letter
In the last decade, with the expansion of the internet and social media platforms, open letters have become a powerful tool for confronting social issues and injustices of all sorts. Carrie used this powerful tool to voice her concerns about the gender bias that exists in the corporate pay scale. Gracie has indicated that the response to her open letter has been very moving and also immensely encouraging. Who knows, maybe something will come out of this.