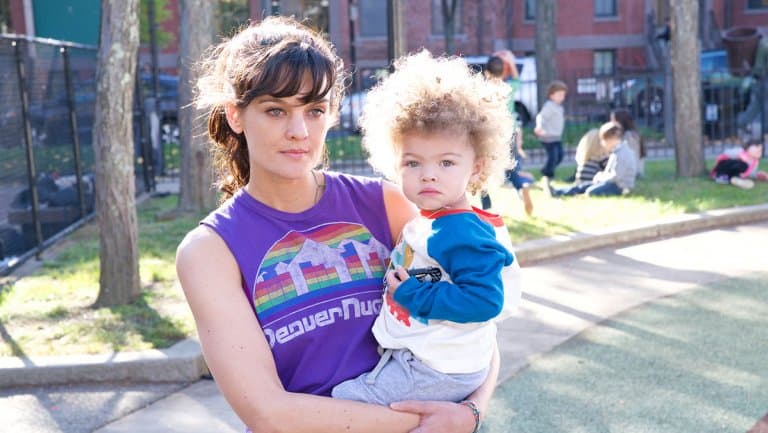 Rachel Frances "Frankie" Shaw is an American actress who has also done a fair amount of producing, directing, and writing. Currently, she should be best-known to most people as the single most important figure in the production of SMILF, which is a comedy-drama that has started up on Showtime as of November 5, 2017.
Here are five things that you may or may not have known about Frankie Shaw:
SMILF Based on Her Own Experiences
SMILF is based on Shaw's own experiences as someone juggling the roles of a single mother and a struggling actress. As a result, it is no wonder that she was the one chosen to serve as its show-runner, seeing as how it is her story in more than one sense of the word. Besides playing the main character, Shaw is also involved in the production of the TV show as a producer, a director, and a writer to various degrees.
Comes from a Single-Parent Household
It is interesting to note that Shaw comes from a single-parent household. This is because her parents went their separate ways when she was still at the age of four, with the result that she and her half-brother were raised by their mother for the most part. Combined with her own experiences, it is clear that Shaw has an excellent understanding of the subject matter of SMILF from more than one perspective.
Can Moms Dream? Is a Theme
Shaw has stated that one of the themes of SMILF is wondering whether mothers are capable of following their dreams. This is one example of how her TV show is unorthodox when it comes to its depiction of motherhood, which is much more complicated than the sanitized version that is presented on the TV screen most of the time. Furthermore, it is interesting to note that this is one more example of the Showtime TV shows featuring unconventional depictions of motherhood, all of which had female show-runners.
Won at Sundance
SMILF did not start out as a TV show but rather as a short film, which was a deliberate choice on Shaw's part to make herself less of an unknown before getting in contact with the TV networks. As it turned out, SMILF managed to do quite well as a short film, as shown by the fact that it actually won the award from the jury at the Sundance Film Festival for short fiction. Besides this, it is interesting to note that Shaw has done another short film called Too Legit, which was a satire of Republican Congressman Todd Akin's comments about so-called "legitimate rape" in 2012.
Some People Might Remember Her from Blue Mountain State
Before SMILF, Shaw made a wide range of appearances in a wide range of projects. As a result, some people might be most familiar with her as the person who played an oddball cheerleader on the Spike comedy called Blue Mountain State. In the present, this has resulted in Shaw having to sometimes tell people that she is not the character who she played in that particular production.