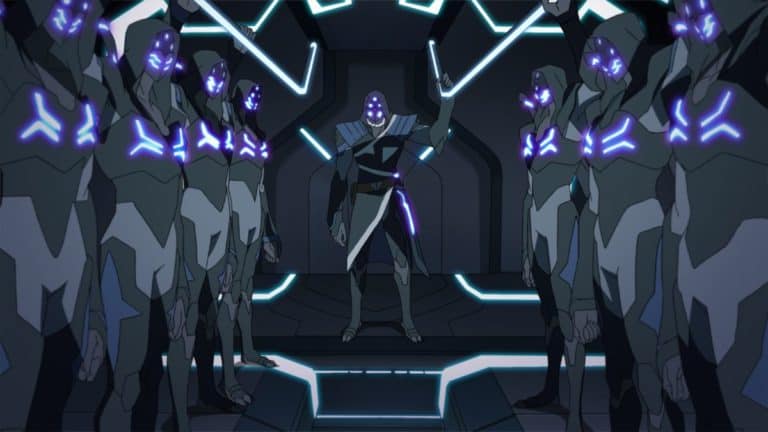 Voltron: Legendary Defender is the latest TV show in the Voltron franchise. So far, it has had three seasons, while a fourth season will be released in October of 2017. Meanwhile, the success of the TV show has resulted in comics as well as toys, meaning that there is plenty for fans to preoccupy themselves while waiting for more episodes to come out on Netflix.
Here are five things that you may or may not have known about Voltron: Legendary Defender:
It's a Reboot of Two TV Shows
Voltron: Legendary Defender is a reboot because a fresh slate made it not just more accessible for the viewers but also much more convenient for the show-runners to tell their stories. With that said, it is interesting to note that it is a reboot of not one but two TV shows, with the first being Voltron: Defender of the Universe and the second being its source material Beast King GoLion. The rights to Beast King GoLion had been sold to World Events Productions because it had not been as well-received in Japan as its counterpart had been received in the United States.
Likes Combining Elements from Both TV Shows
As such, Voltron: Legendary Defender has been known to mix and match elements from both TV shows to come up with its own narrative. For example, Shiro is called Shiro because the character's name was Shirogane Takashi in Beast King GoLion, but a lookalike named Sven showed up in an alternate time-line in Season 3, complete with a Scandinavian accent.
Most of the Characters' Ethnicities Were Meant to Be Somewhat Ambiguous
Shiro was intended to be Japanese from the start. In contrast, the ethnicities of most of the other characters were meant to be somewhat ambiguous. With that said, it is hilarious to note that Shiro's Scandinavian counterpart Sven looks the exact same as him, though to be fair, he could just be a Scandinavian man who happens to have Japanese heritage, which would be a bit uncommon but far from being inexplicable.
Something Is Strange with Shiro
At the end of Season 2, Shiro was missing. He came back in Season 3, but fans have come up with a number of theories about what happened to him, with cloning being a particularly popular example. This is because there is something strange with the Shiro who has returned, as shown by his headache as well as the fact that he can't pilot the Black Lion. For that matter, it should be noted that the original version of the character as well as his twin brother were both killed off in Beast King GoLion, which is the sort of thing that encourages interested individuals to look for a parallel.
Keith's Hybrid Status
There have been numerous hints regarding Keith's status as a part-Galra hybrid, with a particularly notable example being how he was able to use a Galra scanner even though Galra technology tends to be restricted to the members of that species. Later, this was confirmed in the TV show, which resulted in some significant plot shake-ups. However, what remains unknown is how Keith came to be, with some fans having speculated that his mother might be a character that has already appeared on the TV screen. It remains to be seen whether this will be vindicated or not.
Save