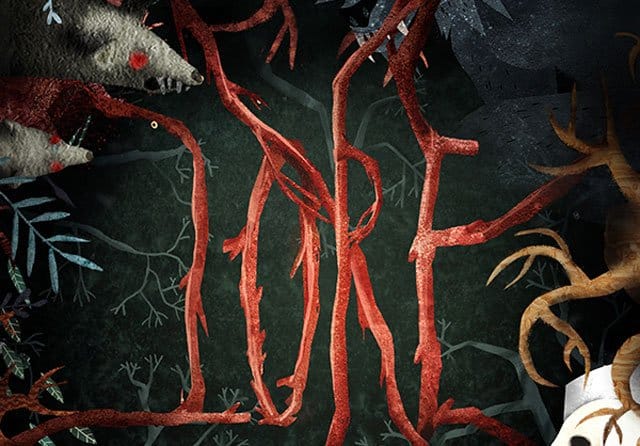 If you are a fan of horror films, the new anthology horror series, "Lore," is definitely something you will want to set your calendar for. You will have to have an Amazon Prime account because it is streaming through the new Amazon Streaming program. It seems that Amazon is taking note of the success that Netflix has enjoyed as they continue to consume large blocks of the traditional television market. The series will be six-episodes deep and it will be based on the famous podcast program of the same name. If the cult following that has grown behind the podcast series is any indication, this visual version is going to be epic.
Before you get all geared up and ready to watch Lore, here are a few things you need to know.
1. Based on Popular Podcast Created by Aaron Mahnke
As mentioned earlier, the new visual streamed series Lore will be based on the podcast series that was created, produced and hosted by Aaron Mahnke. The podcasts are released on a set schedule that allows fans to tune in every other Monday to get the latest fix of gory tales of horror. Aaron will remain involved in the television adaption, serving as the narrator of the series.
2. Look for Some of Your Favorite Actors
When you normally think about horror flicks, your favorite actors rarely come to mine. While horror flicks have launched the careers of some well-noted actors and actresses — starting with Jamie Lee Curtis (Halloween) — you really do not get a lot of A-listers signing up to star in them. However, there are several well-known actors and actresses signed up to star in Lore, including Colm Feore, Adam Goldberg, Campbell Scott, and Kristin Bauer van Straten.
3. Each Episode is Distinct
The anthology model means that each episode will be distinct and separate from the previous one — sort of like the old Twilight Zone episodes. There will be episodes about werewolves, possessed dolls, and even one in which a man believes that he is married to a changeling. This stuff will keep you on the edge of your seat because each week will be different, but equally as scary as the previous one.
4. Lore is One Is a Unique Presentations of Horror
There is no shortage of horror on television or at the movies; however, the storylines are all too common. If you have seen one, then you have pretty much seen them all. I think they have played every possible angle of the zombie apocalypse possible. Lore is different in that it has the ideal mixture of narration, historical mixed media, cinematic scenes and documentary footage. The way that the story is told is what makes this production so special.
5. You Can Binge on All the Episodes in One Sitting
One of the greatest features of streaming technology is the fact that you can sit down and stream all the episodes back-to-back in one sitting. Currently, all six of the episodes are for you to watch right now on Amazon Prime. You will need an Amazon Prime video membership to watch the television programming, but from the looks of things, it will be worth it.
Save