Casting has just about wrapped up for the second season of HBO's fantasy drama Game of Thrones. As it stands, sixteen new faces have been added to the cast, though some of those will only be in guest or recurring roles. Still, it's not an insignificant number for a show with a cast so large already.
To help you make sense of it, TVOvermind has compiled a list of all the new cast members, along with basic information about the character they're playing and the actors' backgrounds. There's nothing too spoilery here, though if you're wanting to avoid introductory details about new characters, it's probably best that you don't read ahead.
We'll be adding new additions to the cast to the end of this article as we go, though we're fairly sure that there won't be too many more new faces added.
Game of Thrones season 2 will premiere in spring 2012.
Updated: Watch a full-length trailer for season 2.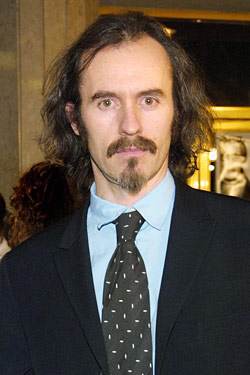 Stephen Dillane
Character: Stannis Baratheon
Character Details: Stannis is the younger brother of the late King Robert and the older brother of the self-declared King Renly. Of everyone in Westeros, Stannis has the best claim to the throne, considering that the newly crowned King Joffrey is actually the son of Robert's wife Cersei and her twin brother Jaime.
Stannis isn't very congenial, and isn't very well-liked. He is counseled by the mysterious and dangerous Lady Melisandre, a priestess of a new and powerful religion who isn't afraid to use her mystical powers to Stannis's gain.
What You've Seen Him in Before: Dillane has been on HBO before with the historical miniseries John Adams, in which he played founding father Thomas Jefferson. He played the mysterious Merlin in the 2004 adaptation of the King Arthur legend (the one that starred Clive Owen and Keira Knightley). Most recently he appeared in the Ewan McGregor and Eva Green-starring film Perfect Sense.
Gwendoline Christie
Character: Brienne of Tarth

Character Details: Also known as the Warrior-Maid of Tarth, and (derisively) Brienne the Beauty, Brienne is a freakishly tall and uncannily ugly aspiring knight, who comes to serve Lord Renly as part of his Rainbow Guard (yes, one of Westeros's few gay characters employs a 'Rainbow Guard'). Brienne secretly harbors affections for Renly, though he either is oblivious to them or chooses to ignore them. Despite this attraction, however, Brienne is more than a competent knight — however, don't expect that to gain her any respect in the male-dominated society of Westeros.
What You've Seen Her in Before: Like many of these new faces, Christie hasn't been in a lot (she's primarily a model). Christie appeared in a bit role in Terry Gilliam's mind-bending film The Imaginarium of Doctor Parnassus (which you might remember as Heath Ledger's final film). Throw in an appearance in the BBC documentary The Seven Ages of Britain and you've got the entirety of Christie's filmography. Seriously, that's it.
By the way, for those of you wondering if Christie is too pretty to portray Brienne, have no fear; writer George R.R. Martin says she showed up to the audition sans make-up, looking just like he'd imagined Lady Brienne.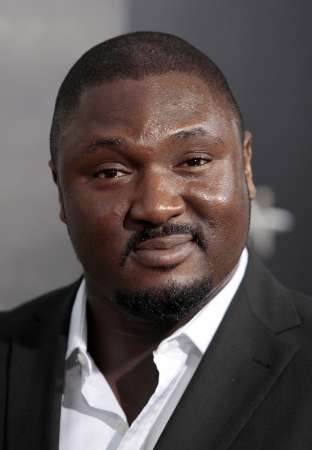 Nonso Anozie
Character: Xaro Xhoan Daxos

Character Details: Daenerys, after the death of her Sun-and-Stars, Khal Drogo, will move on to the merchant city of Quarth, where she intends to look for ways to travel back to Westeros — after she's built up an army with which to do so. One of the characters she'll meet from Qarth is the elaborately named Xaro Xhoan Daxos, a Qartheen merchant who owns the ships that Daenerys needs. He'll offer her guidance as she faces various challenges, though he doesn't exactly come off as the most trustworthy character.
What You've Seen Him in Before: Anozie's first film credit comes from the final season of the British police drama Prime Suspect. You might have seen him in Guy Ritchie's most recent gangster flick, RocknRolla. He appeared in the Keira Knightly-starring Atonement, and starred in the short-lived British series Occupation alongside actors James Nesbitt and Stephen Graham. Anozie will appear, coincidentally enough, in the upcoming film Conan the Barbarian, which stars Game of Thrones alum Jason Momoa, who on the show played Daenery's late husband, Khal Drogo.
Karl Davies
Character: Alton Lannister

Character Details: Well, here's the thing: nobody really knows who he is. Alton Lannister isn't a character in any of the five existing A Song of Ice and Fire books. The best guess of most fans is that Alton will fill the role of Cleos Frey from the books. Frey, who doesn't come into importance until the third book, is the result of a Lannister/Frey marriage, and it could be likely that Alton Lannister is the result of the writers wanting to put a stress on his Lannister heritage. If he is filling the role of Cleos, it's likely that we'll see him as a prisoner of war alongside Jaime Lannister in Robb Stark's camp when the second season starts. He is of lesser importance to the Lannisters than Jaime, of course, but his Lannister heritage still holds weight with his family.
What You've Seen Him in Before: Davies has made several appearances on British television, but Game of Thrones will be his first foray into an American production. In the U.K., Davies has appeared in the television staple Midsomer Murders, starred in the Stephen Fry series Kingdom, and appeared in a regular capacity on the British soap Emmerdale from 2001 to 2005.
Read More on Page 2 >>