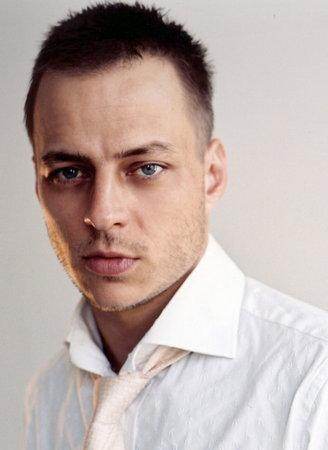 Tom Wlaschiha
Character: Jaqen H'ghar

Character Details: Much like the actor who portrays him, Jaqen H'ghar doesn't have the easiest name to spell. But phonetics isn't the only mystery surrounding the character of H'ghar, who we glimpsed briefly in the season one finale. We didn't see his face, of course; he was shrouded under a hood. He was also chained in a cage with two other nasty-looking characters.
H'ghar is part of Arya Stark's season two storyline, and he's one of the reasons that it's one of the most interesting arcs of the season. It's really difficult to say anything more without spoiling some plot details, so I'll just say this: he'll probably be one of the characters you talk about all season long.
What You've Seen Him in Before: Wlaschiha is a German actor, and he's been in a lot of German films. What, you haven't seen Bergkristall? What about Die Nacht, in der ganz ehrlich überhaupt niemand Sex hatte? No again?
Of course, Wlaschiha has been in a few English-language productions — he's a polyglot, and can speak five languages. He was in the Tom Cruise film Valkyrie alongside fellow Game of Thrones newcomer Carice van Houten, and recently appeared in a two-parter episode of the Doctor Who spinoff The Sarah Jane Adventures. Speaking of Doctor Who, Wlaschiha appeared in the Matt Smith-starring television movie Christopher and His Kind last year.
Oona Chaplin
Character: Jeyne Westerling

Character Details: It's likely that we'll be seeing more of Robb Stark in the second season of Game of Thrones than we did in the second book of the series, which is why we're getting introduced to Jeyne Westerling much earlier than we were in the books. Robb meets Jeyne after he is wounded in battle and she tends to him. Yes, this story is going exactly where you think it is.
The producers have promised us a love story for the show's second season, and the dynamic between Robb and Jeyne is that love story. There's something standing in the way of their happiness, though: Robb's already engaged in a political betrothal with a girl from House Frey. Expect dramatic tension to result.
What You've Seen Her in Before: Well, she is Charlie Chaplin's granddaughter, but she's not just riding on her family name. She appeared in the most recent James Bond film, Quantum of Solace, in a bit role as a receptionist. She's appeared in a few Spanish-language films as well. Most recently, she's starring in the British series The Hour, in which she plays the wife of television personality Hector Madden.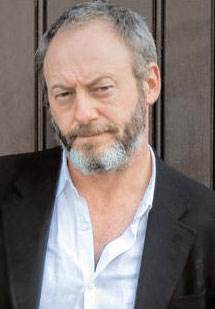 Liam Cunningham
Character: Davos Seaworth

Character Details: Davos is also known by his nickname "The Onion Knight," which he received after he smuggled various foods (including onions) to Stannis Baratheon during the siege of Storm's End. Stannis granted him a knighthood, but also commanded that Davos pay for his crimes by losing digits off each finger of his left hand. Seeing wisdom in Stannis's justice, Davos became one of Stannis's most loyal followers and one of his most trusted advisors, going so far as to wear the bones of his severed digits in a bag around his neck for luck.
By the time season 2 starts, Stannis has declared himself king, and Davos is growing wearing of Lady Melisandre, who is attempting to eradicate the traditional religion of the Seven and replace it with worship of her god, R'hllor, the Lord of Light. It's through Davos's eyes that we'll see the storylines of Stannis and Melisandre.
What You've Seen Him in Before: Cunningham most recently appeared in an episode of Starz's short-lived series Camelot. He also starred in the BBC series Outcasts earlier this year, playing the lead role of Richard Tate. In 2010, he was in the 3D actioner Clash of the Titans, and in the year before he appeared in the film Harry Brown alongside Michael Caine. My favorite of Cunningham's roles was his starring turn in the fourth series of the British cop series Murphy's Law, in which he played a reformed gang leader. His nuanced performance gives me plenty of confidence that Cunningham will be the perfect Davos.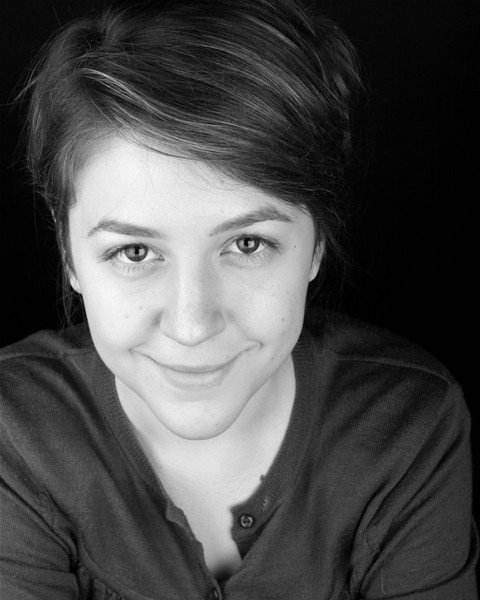 Gemma Whelan
Character: Yara Greyjoy

Character Details: In the books, her name is Asha Greyjoy. She's Theon Greyjoy's long-lost sister. Well, rather, Theon is her long-lost brother. She's a clever, cunning, and fierce warrior who commands her own fleet of ships. Raised by her father as an heir, Yara will clash with Theon after their unusual reunion.
What You've Seen Her in Before: Whelan is best known as a stand-up comedienne, but she's had a few film roles. She appeared in last year's thriller The Wolfman alongside Benicio del Toro and Anthony Hopkins before appearing in the Jack Black comedy film Gulliver's Travels.
Read More on Page 3 >>