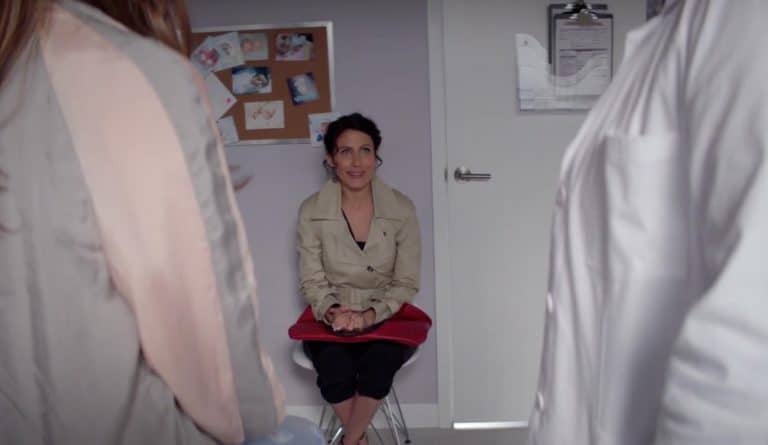 This week on Girlfriends' Guide to Divorce, all the ladies end up getting a little some some. Some of them end on better terms than others.
Abby
Last week ended with Abby walking in her baby girl about to get busy with her beau. The last thing she wanted to deal with clearly and Abby is having a hard time dealing. She spends the episode coming to terms with this new stage in her daughters life and her life as a parent. You have to make sure you're child is safe that means going to the gynecologist and understanding what it means to be sexually active and how to do it safely. Of course, for a parent this isn't the easiest thing. Knowing how messy things can get. She doesn't want her daughter to end up hurting but she can't stop her.
After a little reality check from bestie Delia she decides to call up Will for some moral comfort while her daughter is out. Moral comfort turns into a different kind of comfort, one that might have a climax or two. The romp in the sack leaves Abby questioning herself though, but she has to put it aside when her little girl opens up about her first time. As hard as it is for her she pulls through for Lily in that scene and gives her guidance that love is scary, love will always put you at risk of getting heartbroken, but it's totally worth it in the end. Having loved and lost is better than never having loved at all.
Barb
Barbara is taking one for the team and going on camera to promote Lady Parts. She's hesitant at first seeing as Abby is the face but after a little push she's ready to go, without a media mentor. Of course, Abby being who she is sends her a mentor anyway. The interview doesn't go nearly as peachy as she had planned. She freezes. But it's her first rodeo in front of the camera and Abby is deadset on making sure that they are both the faces of the company. Barb's boyfriend is more than happy to give her the support she needs as well, and actually be called her boyfriend.
Jo
JoJo is headed off to a retreat with her boxing group. She's debating. After the last go, she ended up doing a little boxing with her vagina and bald eagle – Albert. Albert, of course, saw pictures and ditched. She's pissed and confronts him in a pile of shit. Literally. That's part of the retreat. In said pile of shit, she learns his true identity and is furious, naturally. They have a little run in outside to which he responds he just wants her. She has to make a decision. Shack up with the guy she should hate for ruining one of her best friends marriage or let go of someone that might be a good thing for her to stay loyal to her friend. It's a hard call. She ends up following her heart and letting love win. Hopefully Delia doesn't get too pissed.
Delia
Delia decides that her legal aid case could do better work with a big entity, i.e. her firm. This puts her in an awkward situation with Paul, her partner in the legal aid office. He doesn't want the big firm or to settle. He wants to go to court, get them the justice they deserve. She doesn't see it this way. In the end they both claim the other was right but decide to keep the firm out of it. This also leads them to get a little closer, close enough for their tongues to fall into each others throats. Later on, she finds out that Albert is coming back from a boxing retreat and slowly connects the dots.
Wardrobe wise, Necar can pull off anything but the purple monotone ensemble with the matching lip and purse and neutral shoe totally made her look like a million bucks. Her style is always clean and professional, accentuated by the jewel tones that look divine. Cynthia Summers always gets it right.
Phoebe
Last, but definitely not least, Phoebe ends up having to go over to see JD about a painting opportunity for Gemma. However, before she can get a word out about that, her feelings get the better of her and she lets her guard down. She misses him and it's clear that he misses her too. After a romp, she brings it up and shit hits the ceiling. He's still pissed she chose Gemma, for good reason. Reason it takes Phoebe a conversion about picking up a dildo to understand. She finally drops Gemma and goes back to apologize but too little too late and it's over. Poor thing.
You win some, you lose some. The ladies are in for a roller coaster as season 4 continues. Stay tuned to find out what happens next.
Stay tuned for more Bravo Girlfriends' Guide to Divorce news, previews and episode reviews!   You can also follow me on Twitter to live tweet with me during the episodes every Thursday night at 10PM.
Save