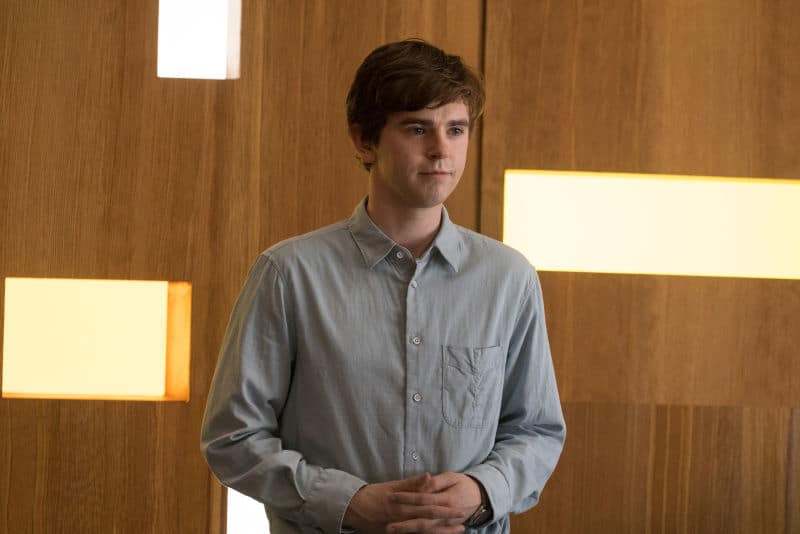 Not too long ago, he was young Norman Bates in Bates Motel, but he wasn't always so dark. We've seen him as Charlie in Charlie and the Chocolate Factory, musical genius August in August Rush, and one of the Davies' kids in Finding Neverland. Whatever role he plays, Freddie Highmore is sure to excel. There's truly no role that's too difficult or challenging for the young actor, and he's proven that statement to be true yet again with the premiere of The Good Doctor on September 25.
Based on a South Korean TV show of the same name, The Good Doctor follows the life of Dr. Shaun Murphy, an extraordinary pediatric surgeon who also happens to be an autistic savant. The show takes place at the prestigious San Jose St. Benaventture and will mostly revolve around the pediatric surgery wing. The role of Dr. Murphy itself is quite an undertaking, even for someone as talented as Highmore. But he performs as expected and actually exceeds expectations in every way. And while there are no shortages of medical shows on TV currently, The Good Doctor promises to give us something different to look forward to.
In the premiere, we see how Shaun's autism works and how it affects his abilities to perform as a professional. We get a first glimpse of this in the beginning when Shaun encounters an opportunity to save someone's life in public. Of course, he does magically as expected, again, but there's something in the way Highmore carries Shaun's character that makes you like him instantly. We got a flashback of his childhood that gave light into the way he was brought up and how his life interconnected with the hospital's president, who's the only one vouching for him to be in the resident program.
It's easy to impress people with medical shows because there are plenty of unknowns in that field of work. But the combination of Shaun's condition along with his genius makes this show all the more intriguing and convincing. The current medical situation became an opportunity for Shaun to shine. He sees something that no one else can, and he's trying to find a way to let the hospital staff know before it's too late. As expected again, Shaun is correct, but this became a way for Shaun to get into the program. Through the help of the hospital's president, and with promises to resign his position if ever Shaun underperforms, Shaun is accepted into the resident program.
While many of the plot lines in the premiere were predictable, it was still a good show to sit and digest. We saw some tension between specific characters, and we're looking forward to seeing how it plays out. Shaun is clearly the underdog in the situation currently, and while we're already predicting his success in the program, we know it isn't going to be too easy for him. This is what's going to keep us watching The Good Doctor; we want to know how an autistic savant is going to survive his residency, plain and simple.