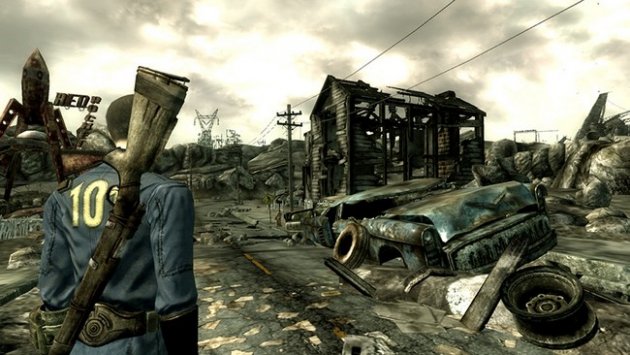 There's no official news as of yet, but yesterday it came to my attention that Warner Bros. has registered a trademark at the US Patent and Trademark Office with the mark "Fallout" for "an on-going television program set in a post-nuclear apocalyptic world."
Say what you will, but that sounds like the WB is at least considering such a show at some point in the future as The Walking Dead continues to tear up the ratings charts.
It got me thinking about how well such a show would work. Could it? Would it? A few questions come to mind.
Where?
Where would this show be set? One would assume either the wastelands of DC or New Vegas, which are where the most recent games took place. But unlike rendering models in a game, it could be harder to reproduce decaying landmarks like they'd need for such a show to work.
I personally would vote for DC as that's where I spent about 100 hours with my character in Fallout 3. Combing through all those famed buildings was a blast, and New Vegas just didn't seem as epic to me.
What?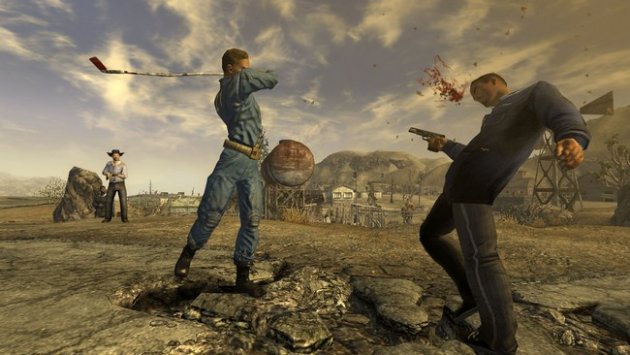 What exactly would the show be about? Plot has never quite been one of Fallout's strong suits, but would it be more of a "save the word" thing from 3, or more mystery based from New Vegas? The benefit of moving such a concept to TV instead of to theaters would be that "sidemissions" like the ones you encounter all throughout the game would be able to be pitched as weekly episodes.
There are a ton of great missions from both games to choose from, some that were actually more interesting than the central storyline .There's a nearly infinite amount of content here, and I'd love for this world to be explored on TV.
Who?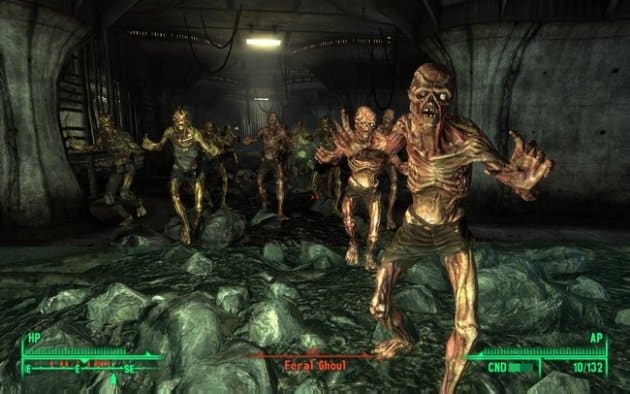 Who exactly would be starring, running and airing such a show? Though the WB has the rights it seems, I can't exactly see this sliding in the CW's lineup. The WB's Turner also owns TNT, so that could be a possibly  but I would love to see this on a pay channel like HBO or Showtime, as it would get the hard-R treatment it deserves.
As for showrunning? I bet they'd get some big name in to produce and at least film the pilot. Which sci-fi director would you choose? Neil Blompkamp? Guillermo Del Toro? Duncan Jones? Steven Spielberg? And then there's the question of who would star, but we'd likely have to know the characters and plotline first.
How Much?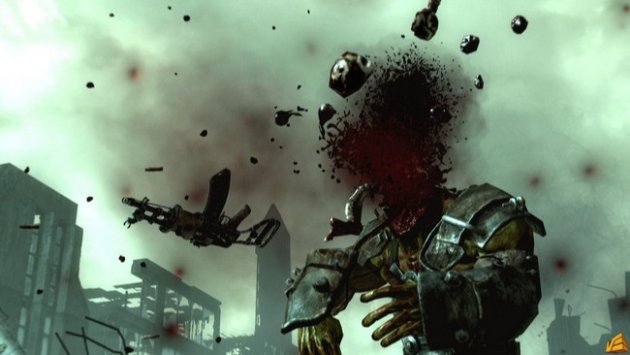 That's really the main question that comes to mind when talking about a Fallout show. The apocalypse ain't cheap, which is what the Walking Dead has discovered. And if you think zombie makeup is expensive, try Ghoul makeup, Super Mutant body suits and and CGI giant scorpions and Deathclaws. Either it's going to be crappy special effects, or it's going to be expensive.
That said, I've seen a number of Fallout fan films under the years that have explored the universe on a tight budget.Sure, little CGI and no famous landmarks, but if the writing and acting is there, that's really all you need.