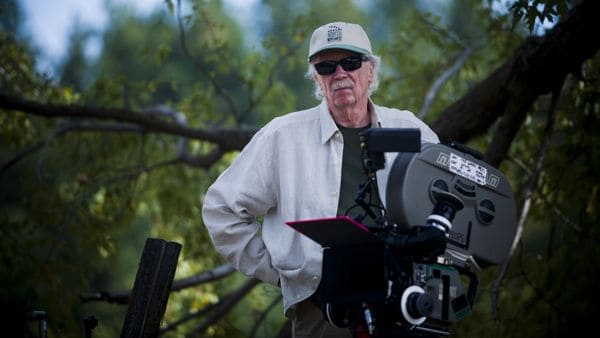 John Carpenter is a musician, composer and editor in addition to being a screenwriter, producer and director. It appears that he is set to direct a television pilot that has been written by David Hayter. Carpenter has made a number of significant contributions to various sectors of the entertainment industry. He is a noteworthy American director who has received the Bram Stoker Award for Lifetime Achievement. Here is what we know so far about his upcoming collaboration with Hayter.
David Hayter
Hayter is the genius behind the hit films "Watchmen" and the first pair of "X-Men" movies. He is also the voice that gaers hear in the Metal Gear series spy Solid Snake. Hayter is really nothing like the character he lends his voice to. He's chatty about the things that interest him and his latest project with John Carpenter is no exception. He's really supposed to keep what he knows under wraps, but he's having a difficult time playing his cards close to the vest. This is what happens when you're working on something exciting and you want the world to know about it. For his contributions to the new project, he is serving as screenwriter (as he did for the aforementioned films).
Comic Con at the Manchester MCM
David Hayter was there and he couldn't help but to talk about the fact that he's all about a new television show. He's not only writing it, he's also producing it. He's proud of the fact that John Carpenter will direct the pilot for the new series. We know that the project is still in its early infancy so there isn't a lot to tell yet. There hasn't been a network that has stepped up to pick up the new series yet, but with a little luck, one will decide that they can use the pilot to give the show a test run with their viewers. This is what he shared with attendees at Comic Con and it was certainly well received by them.
Timelines
Hayter seemed very optimistic about the new show and he has confidence that it's a matter of time before an announcement will be made, giving us more details. It would be nice to hear at least a little bit about the plot, but we're fairly certain that he has been sworn to secrecy. You can tell that the knowledge he possesses is all but eating a hole in his pocket in attempts to get out. If Hayter is correct in his assumptions, this will be Carpenter's first directing endeavor since his last project "The Ward" which he directed in 2010.
Has it really been seven years since he's directed? Hayter seems to be elated that Carpenter has made a solid commitment to the project and now it's a matter of finding the right network to give the pilot a shot and see where it goes. There has been some suspicion that Hayter may be jumping the gun just a bit in his excitement, but we join the Comic Con crowd in hoping that the project comes to fruition in the near future.