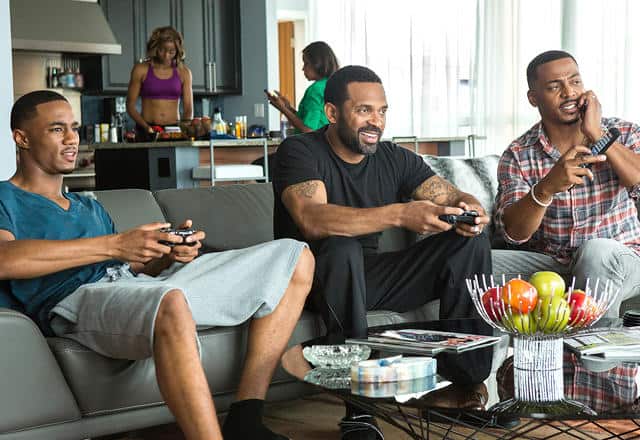 Maverick Carter and his buddy LeBron James partnered in the production of the series "Survivor's Remorse," which premiered in 2014 on the Starz television network. One unique consistency about the show is that it very closely resembles the personal lives of the two. Each of these famous men have done a lot in their lifetimes and they do have some wisdom to pass on to the rest of the world. Here are five life lessons that the show teaches us.
1. Even good changes can cause stress
Jessie T. Usher plays the role of Cam Calloway in the show and the character struggles to reconcile his newfound fame. It's difficult for him to deal with being famous. There are new people in his life and he's making a large amount of money, but it brings with it a new array of problems because it is something that he's not used to. The character teaches us that change means that we need to adapt and many of us are not hardwired for extreme changes, even if they are good. When good things come in large amounts too quickly it can throw us off and make life a little more difficult than it was before.
2. Cam and Reggie's relationship teaches us about responsibility
Many of us feel sorry for Reggie because Cam is really unreasonable with all of the requests and demands that he places on his cousin who is also his manager. Sure, Cam is a multi-millionaire and celebrity, but it doesn't mean that he has the right to mistreat his cousin by running him ragged. Cam's immaturity and irresponsibility is a little irritating for viewers and at one point, Reggie reaches his breaking point. Cam knows better but he is getting away with everything that he can. What we learn from their situation is that having money and fame doesn't make you better than anyone else and you should grow up and show a little kindness because people will respect you more if you do.
3. Going against social norms has its consequence
We learn that even though the people in our social circles and beyond have no right to judge us for our choices, this isn't going to stop them. When Missy Vaughn decides to stop straightening her hair and goes with the natural afro style, she is made fun of and berated on social media. She knew that she was taking a risk but she didn't expect the backlash. After shedding a few tears, she made a choice, and showed up to an important event in a hairstyle and clothing that reflects her ethnic heritage, opinions be damned. We learn that sometimes we pay for doing the things that are important to us, but it shouldn't stop us from making our own choices.
4. Family should take priority over everything else
The show is set against the backdrop of a fictitious basketball team and although there is a focus on the sport it isn't as intense as the aspect of the relationships of the people involved. We learn that regardless of what you do for a living, there are people in your life and these relationships need attention. When you lose focus of the importance of the people who have your back as Cam frequently does, it leads to turmoil in your personal life and hard feelings. He's not big on making apologies and it stirs something inside of the viewers because it makes us view him as a self-centered jerk.
5. We learn that family is forgiving and they have your best interests at heart
We return to Cam and Reggie because these two cousins teach us so much about what loyalty and dedication to family is all about. Reggie is the guy that gets frustrated with Cam and his outrageous and frivolous demands of his time, but his goal is to build him up and keep him on the track that he needs to be on. He is both manager and family that has a relationship with the celebrity that is more like a brother. He cares about Cam's well-being and he takes a lot of guff off him. He may blow up now and then but there is always forgiveness.