Just like every character on LOST, I'm struggling with my past. No, I'm not struggling with a heroin addiction, and no, I didn't order the genocide of everyone I once knew. My problem is much more of a struggle: it's becoming much harder for me to not be a pretentious ass. Though to be fair, if there's ever been a time where I deserved to be a know-it-all, this is indeed it.
Let me give you a little context here. LOST has a lot of emotional resonance for me because of my grandfather, who convinced me to start watching the series in the third season but died during the fifth. I consider LOST to be the show that initiated me into culture; after all, I was twelve when I started watching and sixteen when it ended. I watched the show religiously in those four years (don't worry, I watched seasons one and two on DVD), and it ended up being a formative experience for me. I learned more about philosophy, literature, and film by watching LOST and interacting with the show's community than I have anywhere else. I became an administrator for Lostpedia in 2009, and that led to me writing here, at TVOvermind. Jon Lachonis might have declared that LOST ate his life, but it shaped mine.
Flashforward two years (nothing new for LOST fans) to January 2012: the present. I've just finished the first week of my four-week class "LOST: My Religion," my course for the school's January interim term. Nothing could really describe how ecstatic I was when I discovered that such a class was being offered (I must have said "No way," at least fifteen or sixteen times). And now, at the end of week 1, I have to say that I absolutely love the class. There's only one problem: I can't help but feel that it's all about me.
The class centers upon religious and philosophical themes in the show. After all, there are plenty to go around. But aside from the teacher (who is, naturally, a really cool guy), I think I'm the only one who has seen the entire show. I've never been particularly great at humility, and so I can't help but feel a little smug when I hear my classmates (who are watching it for the first time) asking what the monster is, or why Rousseau is on the Island. I also can't help but feel a little smug when I can call into use my encyclopedic knowledge of the show (which I haven't really watched since it went off the air, though I still remember most details). I have to work really hard not to fully nerd out and make everyone hate me. Its a fine line, and sometimes I cross it, like that one time I let slip that Boone dies (totally didn't mean to).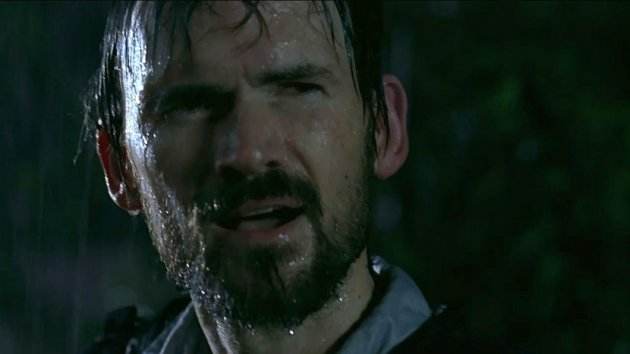 For our textbooks, we're using Chris Seay's The Gospel According to LOST and Pearson Moore's Lost Humanity. While I'm totally digging Moore's analysis of the show, I can't say I feel the same way about Seay's book, which doesn't really uncover anything new other than vague thematic similarities between the show and the Bible. The fact that it was written before season six, arguably the show's most spiritual season, doesn't help things.
I'm about to start work on my first assignment, a five-page presentation of a thematic element of LOST. I haven't decided what I'm going to write about yet. I have decided that my final project, analysis of a character's religious implications, will be about Daniel Faraday (my favorite character) and predestination.
I promise that my blog entry for next week will be less self-centered… Actually, no, I don't. Like plenty of other fans who blogged, or edited Lostpedia, or discussed the show online, I feel like I was a part of LOST. This class is all about me.