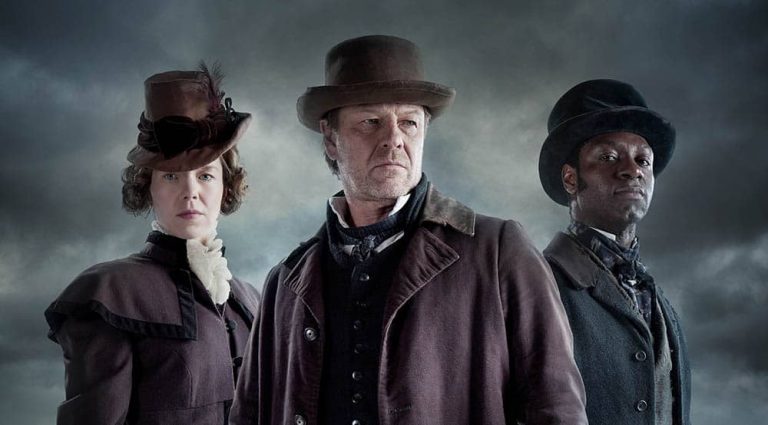 Netflix has purchased the international rights to The Frankenstein Chronicles. As a result, interested individuals in the United States can expect to see both six-episode seasons of the series through the streaming service at some point in the not so distant future, while other interested individuals in other countries will be able to see them as well, though perhaps at a later time because the series has been licensed in some of the other territories out there besides its native Britain. Regardless, The Frankenstein Chronicles stars Sean Bean, which should come as interesting news to those who have loved his performances in other series.
What Is The Frankenstein Chronicles?
Given the name, it should come as no surprise to learn that The Frankenstein Chronicles is a re-imagining of Frankenstein. However, what is interesting about it is that it is a historical period crime drama as well, with the result that some rather well-known British figures such as Mary Shelley, William Blake, and Sir Robert Peel make an appearance in the series. As a result, there is much more to The Frankenstein Chronicles than a simple and straightforward remake of Frankenstein, meaning that people should not dismiss it on the basis of its name and nothing else.
Regardless, Bean plays the character John Marlott, a police officer who was once a soldier in the Second Battalion 95th Rifles. People who are familiar with Bean's career will recognize this as a reference to one of Bean's most famous roles as Richard Sharpe in Sharpe, which is further supported by Marlott humming the theme of Sharpe as well as Marlott unpacking a rather familiar jacket complete with the Waterloo medal from his personal possessions. With that said, Marlott is charged with investigating the case when he finds a corpse made up of parts from up to eight children but becomes framed for the murder of the latest victim. As a result, he is executed and then resurrected, which is perhaps unsurprising considering Bean's previous roles as well as the subject matter of the entire series. Suffice to say that the result is both fresh and familiar, thus making it something that is well-worth watching.
Further Considerations
It will be interesting to see how The Frankenstein Chronicles will fare on Netflix. Should it fare well, it seems probable that Netflix will choose to purchase the rights for future seasons as well, which in turn, would increase the chances of those future seasons being made. This last point is important, seeing as how its home channel ITV Encore has been closed down by ITV, meaning that it is not in the best position at the moment in spite of its positive reviews. Hopefully, the latest news means that The Frankenstein Chronicles will build up enough of an audience outside of the United Kingdom to ensure that it will continue to be made, not least because its premise is unique enough that it deserves more of a chance to show interested individuals exactly where it is going. As a result, people who are interested in either fantasy, crime dramas, and historical period dramas should make sure to give the series a chance when it becomes available through Netflix.