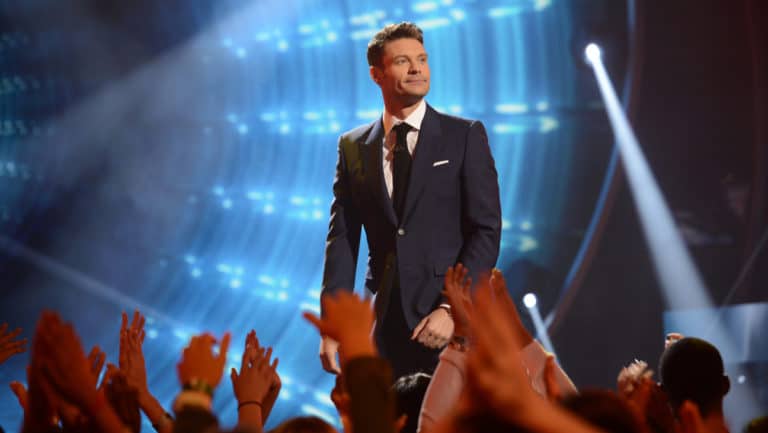 'American Idol' supposedly said its last goodbyes two years ago. However, the show has now been snapped up by ABC and the network has faced criticism for the high production costs. However, the network has been quick to defend these costs.
The series was hosted by Ryan Seacrest and he cryptically told viewers that it was goodbye for now as the credits closed on the final show. This led to speculation that the show would return in the future. The show was once called the 'Death Star' but ABC are now preparing to relaunch the show on March 11 in a primetime slot.
When the show returns, there are many big changes to the previous format, starting with a completely new judging panel. However, they are bringing back Ryan Seacrest as the host and this is a decision that is causing some controversy.
Seacrest is currently at the center of sexual harassment allegations that were made by a former stylist at NBCUniversal's E!. Channing Dungey, the president of ABC Entertainment, has defended this decision. His views were supported by Cecile Frot-Coutaz, who is the CEO of FremantleMedia who is producing the show. They have said that they support the results of the investigation and are standing by Seacrest. Frot-Coutaz has known him personally for 16 years.
Following a 15-year run, 'American Idol' had hemorrhaged a lot of its viewers. When Ruben Studdard won the series in season two, there were 38 million viewers. In contrast, the series finale of 2016 was watched by just 13.3 million people. That was the best viewing figures in three seasons as ratings dropped by 70 percent in the previous seasons.
Despite this, ABC has decided to invest heavily in the franchise. Salaries for those working on talent shows had risen dramatically. In the final season of 'American Idol', Seacrest was earning $15 million and Jennifer Lopez had a salary of $20 million. According to insiders, the cost of every episode was in the region of $2 million. This is a figure commensurate with the cost of a network drama.
Once, 'American Idol' was considered invincible as it would attract businesses willing to pay as much as $600,000 for a commercial slot of just 30 seconds. However, the heightened costs of producing the show resulted in it being considered a drain.
Many are now wondering if ABC can turn things around and begin to make money when they reboot the talent show. The network has streamlined many costs of producing the series, but salaries remain high. It is reported that Seacrest is commanding a figure of $10 million to return and judge Katy Perry will earn $25 million. Dungey defended this by saying that they are running a business and turning a profit is important to them.
Disney has already begun the auditions for the show and started these at their Disney World resort in Orlando. There is a schedule already in place for contestants to make promotional appearances on other television shows and there are plans to use Radio Disney to promote the show. In fact, Disney is playing a major role in monetizing the franchise.
The rating expectations of ABC reflect the current climate and they have guaranteed a that in the vital 18-49 demographic they will have a 1.8 rating. This has ensured that media buyers are keen to fill the commercial slots on this show. Dungey has said that the slots for the show's premier are already sold out and that the rest of the series is 75 percent sold out.
Frot-Coutaz argued that if you wanted to make a cheap show, then you wouldn't make a talent show, such as 'American Idol' or any of its other rivals.