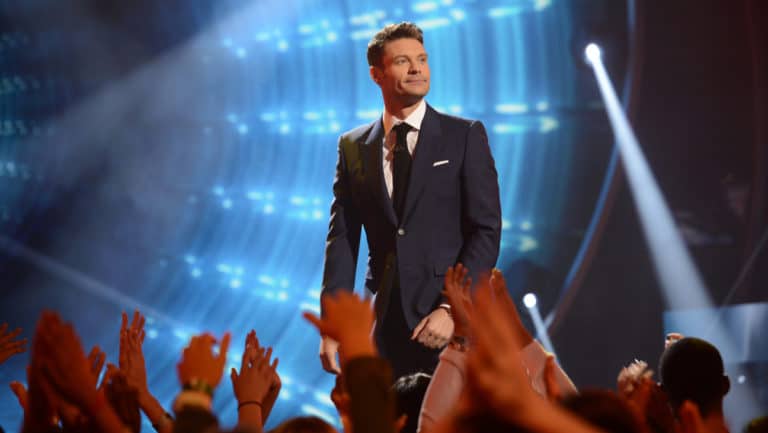 American Idol has been a popular television show for quite some time now. In fact, the first season aired back in 2002 and even though the show was cancelled once, it is now back on the air with a fresh facelift. Part of the reason it's so popular is because it gives normal, everyday individuals the opportunity to realize their dreams. Even though it might seem like a long shot, you know that if you're good enough, you can win the competition, get a record deal, and make music your life. For the people that want that life, this is one of the most popular avenues to attempt in order to get it. As a direct result, there have been more than a few emotional moments during past season finales. If you want to know more about them, keep reading about some of the best ones in the sections below. You can also view these moments for yourself by viewing the YouTube links associated with each section.
1. Season 1 Finale, 2002
The winner of the first season of the show is now a common household name. Almost everyone has heard of Kelly Clarkson. Even if you don't follow country music, which is typically the genre that she performs, you still have undoubtedly heard the name. During the season one finale where she was deemed the winner, emotions were running high, to say the least. It resulted in one of the most emotional and poignant moments in the history of television shows of this type.
2. Season 3 Finale, 2004
This is a season that is forever remembered for the battle between Fantasia and Diana. At the time, it was largely divided when it came to how many fans were backing each performer. When the season finale came along, Fantasia really knocked it out of the park. She knew that her entire future could potentially be determined by what happened in the next few minutes and she took full advantage of it, seizing every opportunity. The resulting performance that she turned in is one that fans still remember to this day.
3. Season 2 Finale, 2003
Most people remember season two as the season that Ruben Studdard won. Although he hasn't gone on to become as successful as some of his American Idol counterparts, he is still well remembered by people that watch the show, even casual observers. However, that may not be what so many people remember about this particular season finale. Most remember it for the final performance where Josh Gracin, who had been a contestant, was not present. At the time, there was all kinds of speculation as to what was going on. As it turns out, he was called back to active duty in the military and couldn't be present for the finale.
4. Season 7 Finale, 2008
This time around, the win went to David Cook. To this day, he hasn't become as popular as many of the other individuals that competed in the show during its earlier seasons. With that being said, it's important to remember that this is a show about talent. Cook certainly had plenty of it, and he wasn't afraid to showcase it on the night when it mattered most, either.
5. Season 10 Finale, 2011
A hard knocking competitor, Scotty McCreery eventually won for the 10th season of the show. It was inspiring just to watch him perform, not to mention his exuberance for performing in front of an audience and his sheer passion for what he was doing.