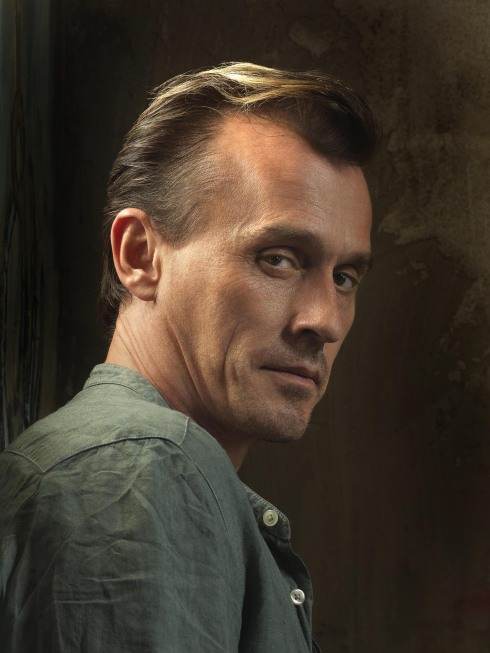 I'm going to make no apologies for my deep and abiding love of Prison Break. Even if, as my cousin rightly asked, "Exactly how many freaking prisons can they actually break out of?" Well, Nick, the answer is two, okay? And I don't see you breaking out of any prisons, so be quiet.
Robert Knepper, who played child molester/murderer/all-around-bad-guy Theodore 'T-Bag' Bagwell in the FOX series will be reprising his role in 2011. Yes, you read that right. Prison Break creators Matt Olmstead and Nick Santora had inked a deal with A&E to develop a new prison show called Breakout Kings. They, like the rest of us, loved Knepper's portrayal so much they've decided to bring him on to their new show (doesn't it seem wrong how much this horrible character was liked?).
According to EW:
'We're done. We inked a deal. I'm gonna do it! T-Bag will live again!'Knepper told EW. Knepper told EW he'll begin filming right after Thanksgiving. 'I have to dust off the Southern accent. I have not seen a script. I am putting my faith in these guys'hands. The only thing I asked was that T-Bag doesn't die. And they said, '˜Oh, no don't worry. He won't.'He came close many times but managed to cheat and escape death. He's Teflon.'
Breakout Kings will be a drama series about a group of convicts who work with U.S. Marshalls to catch criminals on the run. I'm curious as to how T-Bag will fit into that? Who would be stupid enough to make a deal with him to let him out of prison?
Below is a trailer for the series, though it's more to get you excited for the new show thank anything else, because it doesn't show any real footage.
Despite Michael Scofield dying at the end of Prison Break (I am still seriously upset about that), I wonder whether any other Prison Break alumni will turn up in this new show.
clarissa @ tvovermind.com
twitter.com/clarissa373
twitter.com/tvovermind