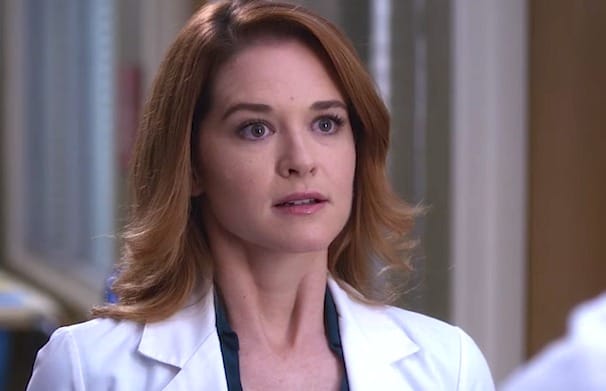 It's not for certain yet that the Cagney and Lacey reboot will be picked up by CBS, but Sarah Drew is set to play Cagney at the very least if it does happen. At this point though there are already people wondering if a Cagney and Lacey reboot is really what's needed on TV. It has nothing to do with gender, politics, or anything else of that kind, but it should have something to do with the question of why Hollywood feels the need for so many reboots lately. It's almost as though it's throwing in the towel on any and all new ideas that might come from the writers' room. Or maybe the writers are tired of seeing their ideas so horribly twisted, or are stuck under the pall of the dreaded Writer's Block that affects those that ply the written word at times. That's hard to believe really since there's more than one group of writers in Hollywood consistently churning out ideas for studio execs to review and consider.
Cagney and Lacy received a good amount of awards back in the day, but that was then and this is now. Whether the show is really needed or if the execs at CBS order a pilot and then say no to it the idea of reboots is becoming something of an epidemic throughout TV and movies. While there are time that reboots are in fact the best option and the only thing that can save a show or a movie from really tanking, the proliferation of them seems to indicate that Hollywood writers are growing tired of having to come up with ideas. The unfortunate thing is that while some of them might be paid a great deal for what they do the idea of getting into writing for the money is about as insane as getting into teaching for the same reason. If you don't have any love for what you're doing then get out of it and find something else that can pay the bills that you're passionate about. Let someone that's dying to step in and fill the gap make their way forward with new ideas that could possibly energize the networks and spike the ratings for a while.
That's not bound to happen however so long as reboots are the order of the day. Why come up with something new when you can haul something out of the archives and dust it off? Sure it won't be the way it was due to the differences in time periods, but it will surely be just as good in this era as it was back then, right? Does anyone else wish that Hollywood would open their eyes once in a while and look around? The shows and movies that have been rebooted throughout the last couple of decades have been hit and miss mostly, with some successes and a great number of failures.
It's time to finally take a chance and think of something new, without dragging something that was loved out of the dust just so it can be pepped up for a pilot.