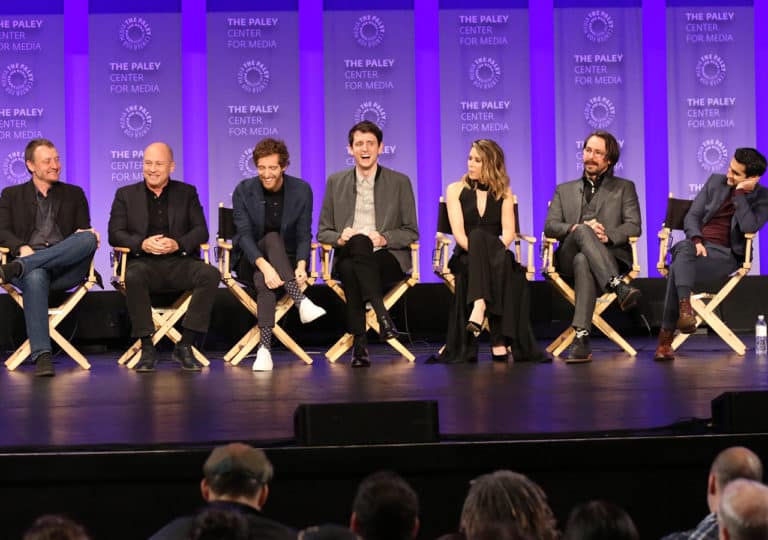 For the first time in the show's history, HBO's Silicon Valley was present at this year's PaleyFest. The panel was hosted by Stacy Wilson Hunt, editor for New York Magazine and Vulture, who started off the conversation by asking the cast and crew what their "big breakouts" were.
Series writer and executive producer Alec Berg stated that he got started for a "little show you might have heard of called Sienfeld," a gig he got at the young age of 23. Series creator Mike Judge told the familiar story of how Comedy Central saw his Office Space shorts and contacted him for more, which eventually led to his animation career.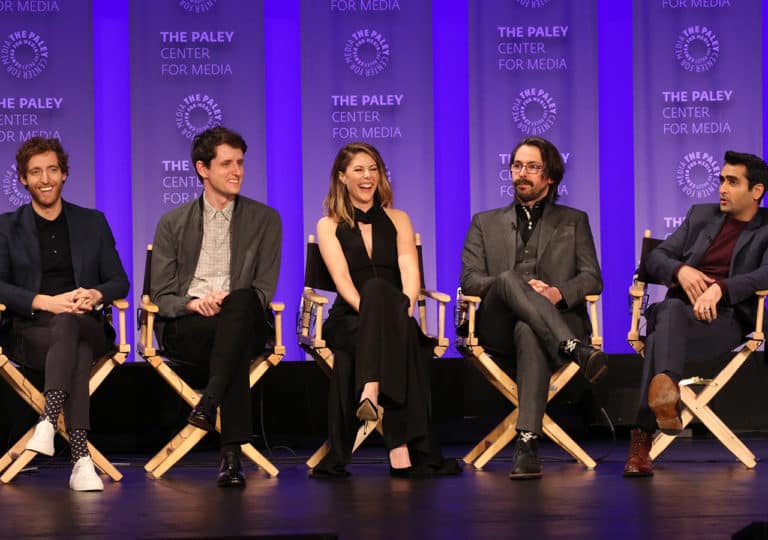 The stars of Silicon Valley had some interesting answers as well; Thomas Middleditch stated that, though he did a few commercials and films prior, the series itself was his big breakout role, something he thanked Judge for. Zach Woods, seasoned improvisor that he is, joked that after being the victim of a hit and run, he was scouted to be a model for medical supplies, something that Kumail Nanjiani played along with by stating he too had been scouted to model for medical supplies, resulting in a fictional career rivalry between him and Woods.
Between all the joking around, Amanda Crew and Martin Starr provided some genuine answers to the questions. The former got her break with Charlie St. Cloud, which didn't do that great, "but I got to make out with Zach Effron," she added. Martin Starr went next and stated that his first big role was on Freaks and Geeks, which famously launched a number of actors' careers.
To see the cast as they are now, check out Silicon Valley's season five premier, this Sunday at 10pm on HBO.