The second half of Star Vs. The Forces of Evil's third season has put the titular heroine in some tough situations. She has uncovered deep, dark royal conspiracies and her attempts to unite mewmans and monsters have thus far been unsuccessful. The latter of these two was the focus of this week's first epsiode "Is Another Mystery."
Wanting to spend more time with and help Star out as her boyfriend, Tom joins her on a mission to find Buff Frog after Marco brings news of his absence. Upon investigating, Star and Tom find the monsters are planning to leave Mewni and seek refuge in another dimension. Though Tom gives a heartfelt speech about being a monster himself, the monsters still decide to leave, promising to return when Star is queen. After a sad goodbye, Star feels her efforts to bring Monster and Mewmans together have only made things worse, but she is comforted by Tom, who says that if they can make things worse, then there is still hope.
The themes of this episode are strong, but not exactly made evident until the very end. It's not necessarily a bad thing, though, the sense of mystery as to why the monsters have disappeared builds tension, and when we eventually learn that it's from the continued prejudice against their kind, it makes the problems they face seem all the more real. Plus, Tom was great in this episode, he started out trying to one-up Marco, as usual, and eventually began to help Star and be there for her in his own way, by just speaking from his heart. He also made a great point about his relationship with Star, if a monster and a Mewman can date, then there is hope for the two species to get along in the future.
This episode did a good job at pointing out one of the ongoing conflicts in the world of Star Vs., but it stumbled a bit in getting there. As mentioned, the theme was not present till the very end and there was a lot of walking in circles leading up that was funny, but made the whole episode feel a bit unfocused. Other than this, it was nice to see some of the struggles that Tom has in his relationship with Star, and the lesson he learns at the end makes up for the somewhat muddled plot. Overall, a great episode that faced real-world issues head-on in a smart and accessible way.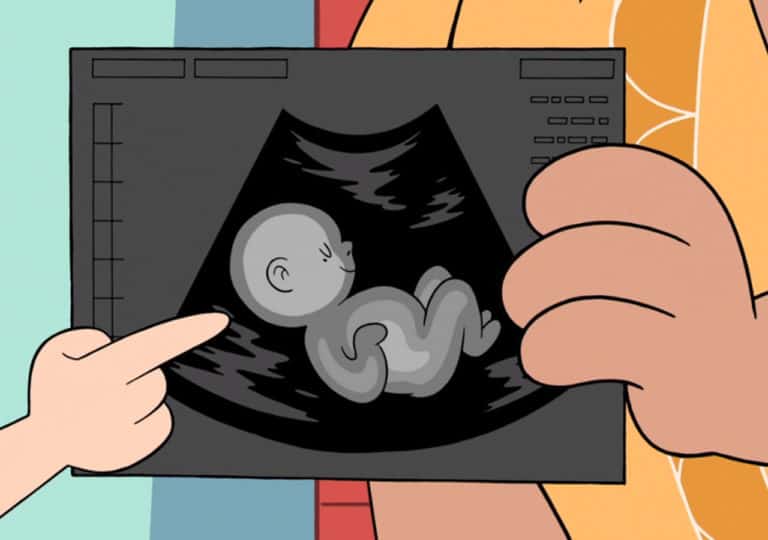 The second episode of this week brought us back to Earth to check in on Marco's family, which is about to get a little bigger. Marco and Star show up for a party at his house, only for the former to realize it's a baby shower for his mother, a fact that he glossed over.
This is the main focus of the episode, being out of touch. Marco has been so preoccupied with Mewni that he's missed a lot of things back home. Feeling horrible for not checking in and not being home often enough, Marco aims to make things up to his unborn baby brother (named Marco Jr., because his parents are lovable goofballs) by getting him a gift at Quest Buy. He decides to get a magical portrait of himself made to be there for Marco Jr. when he isn't.
Unfortunately, Marco rushes the magical painting process and and it turns out terrible. Even worse, Marco's appearance starts to transform to match the panting! Star and the Diaz family must reverse the process by filling out a questionnaire about Marco. When Mr. and Mrs. Diaz learn that they don't know anything about their son anymore, Star answers the question and returns Marco to normal, and both Marco and his parents resolve to check in on each other more often.
I enjoyed this episode a lot, particularly because it spoke to that experience we've all gone through with our parents; when they can only see us in a certain way, as their children. This theme is played out with the portrait of Marco, which captures a version of Marco, but not the real deal. His parents see him as their little boy, but he's someone else now, and that scares them, and on the other end of their relationship, Marco was gone so long that things on Earth were unrecognizable to him.
"Marco Jr." provided further example of Star's dynamic world. Things do not simply stay the same, especially not the characters, and with the Diaz's promise to visit each other more often comes the idea of accepting and dealing with change. A strong episode with a powerful emotional core.
Star Vs. The Forces of Evil: Season 3, Episode 17
Is Another Mystery

Marco Jr.
Summary
Star and Tom investigate a mystery and Marco discovers his family is about to get a little bigger in this week's Star Vs. The Force of Evil.