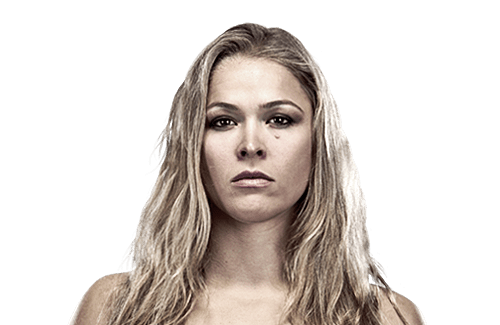 Holy crap! Who would've thought that Rounda Rousey winning UFC 157 would literally blow the door open for women in the UFC.
Currently airing its 17th season, The Ultimate Fighter continues to stay refresh and re-invent itself in a medium where other reality competitions have stayed stagnant.  At the end of the UFC preliminaries bouts on Friday night (March 16) ahead of UFC 158 on FX, UFC president Dana White announced the next evolution of his longtime running series.
Current UFC women's bantamweight champion Ronda Rousey has been tapped to be one of the coaches for the upcoming season. This won't be Rousey's first appearance on the show. She made a guest appearance on TUF 15 when coach Dominick Cruz invited her to help train his team during a session. She also made a cameo appearance during this current via a phone call to Team Sonnen member Kelvin Gastelum. The other coach will be the winner of the fight between UFC bantamweights Miesha Tate vs. Cat Zingano. The two will square off in the TUF 17 live finale on April 13.
For the first time in the eight year history of the series, TUF 18 will feature bantamweight (135lbs) fighters, both men and female. That's right. TUF 18 will have both men and women competing for UFC contracts and they will be living in the same house. If you thought having 14 guys living in a house created drama, imagine adding MMA females in the mix!
An opening casting call will be held on Monday, April 15 in Las Vegas. Details and applications will be available soon at UFC.com.
The Ultimate Fighter 18 is expected to air in the fall of 2013 on FX.
The Ultimate Fighter, which debuted in 2005, has launched the careers of more than 100 UFC fighters and has produced past champions such as Rashad Evans, Forrest Griffin, Michael Bisping and Matt Serra.