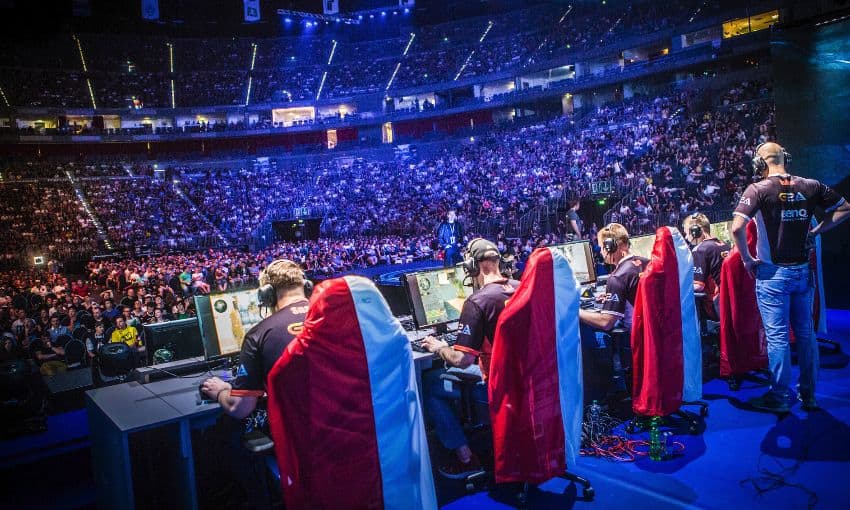 The comparison esports to regular sports might have a lot of regular sport fans shaking their heads and wondering how in the world anyone could possibly make such a statement with a straight face. But the reason why thousands of people flock to esport events every year is pretty simple, it's something to do and something to watch. Video games are at this point bigger than they've ever been and entertain a very diverse crowd. The one thing I would interject is that unlike regular sports it seems like the crowds are a lot more civil.
That's just an observation from the video but to be honest it looks as though people are having a good time and aren't willing to fight one another over their favorite players or teams. This has become a big problem with regular sports in the past and is getting a little worse every year even as security has been cracking down on said incidents as much as possible. It would appear in the esport conventions that such a thing is not as evident, though from this clip it's kind of hard to tell since only bits and pieces are shown.
Video games are a lot of fun to play but creating a tournament in which the victors win a quarter million dollars seems a bit over the top. It's a nice prize for the kind of skill that is not as marketable as one might think. Very few places will hire a person that is good at video games but has no other life experience. Now the argument might be that these players could come from very diverse backgrounds, but if they're this good at video games they're either geniuses or prodigies that don't need the practice and simply understand the system. Otherwise they're virtually unskilled individuals that spend as much time as they can playing video games and as little time as possible in the real world.
It might sound entirely biased and it is since personally I've put in my own time with video games in the past. It's a definite rush to do well and to conquer others in games but it's more so to realize that you're doing it in a venue that depends on the skill level of your own body, not the virtual character that you're playing. The first person shooter games that people play against one another are great, but the fact that you're a crack shot sniper in the game doesn't mean much in the real world.
There's no doubting the skill that these players have when it comes to the game and there's no need to downplay it as much as possible, but the truth is that a lot of these individuals have found a venue in which they can compete because in real life they either cannot compete or choose not to. They've found their preferred battlefield and it's where they can excel. But comparing esports to regular sports seems like a bit of a stretch.
Save