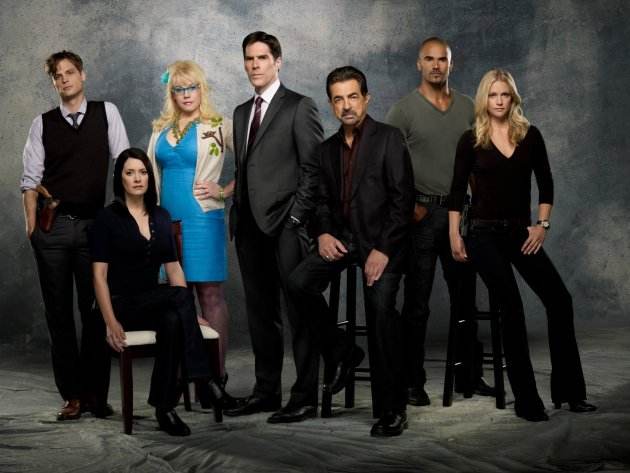 Death is never too far on Criminal Minds but tonight the BAU team face a killer who is haunted by his past, a past that leads him to relive death. Death and the afterlife are thrust to the forefront of the discussion; this turns personal and Rossi (Joe Mantegna) has to contemplate the serious request his ex-wife asked of him. Warning light spoilers ahead.
The discovery of several bodies leads the team to Angeles National Forest, a vast Californian mountain lake that has been turned from a beauty spot into a crime scene. The killer appears to be unorthodox in his method; drowning his victims, followed by resuscitation and then killing them all over again. It is as if he is trying to relive the death moment and he wants to know if his victims can see an afterlife in those moments when he first kills them.
This question of the afterlife and whether it can be witnessed leads to some personal revelations from the team; some like Morgan (Shemar Moore) are highly sceptical of the notion but others such as Reid (Matthew Gray Gubler) claim to have experienced it. The job they have is dangerous and we have seen several of the characters in near death moments with the most recent being Prentiss (Paget Brewster). This frank discussion could open those very recent emotional wounds all over again.
Rossi also has to deal with a huge personal crisis that will have death on his mind as his ex-wife Carolyn (guest star Isabella Hofman) dropped a major bombshell in the last episode. Carolyn has ALS (also known as Lou Gehrig's disease) and she has asked Rossi to help her end it all when it becomes too much. This is a sensitive and controversial topic and it is unclear as to what decision Rossi will make. What do you think of this storyline? Will Rossi do what his ex-wife has asked of him?
Watch the promo for "Epilogue" below.
Criminal Minds airs tonight at 9/8c on CBS.