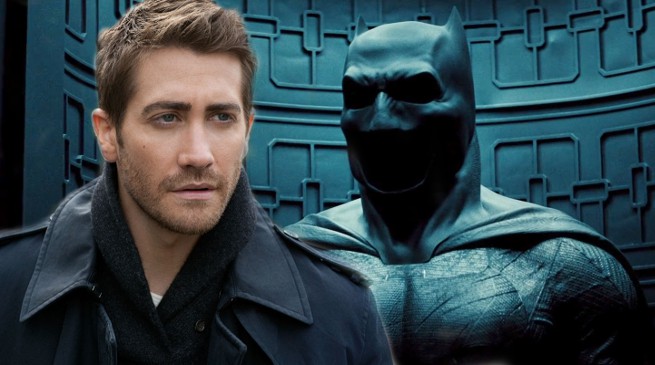 At this point in time, it remains unknown whether Ben Affleck intends to remain in the role of Batman or not because there have been mixed signals on the matter, which are perhaps unsurprising considering the personal and professional problems that he has encountered. However, if Affleck intends to step down, there is no shortage of people who could serve as replacements for one of the most iconic roles in the DC Extended Universe.
Here are five actors who could replace Ben Affleck as Batman for future DC movies:
Matt Bomer
Matt Bomer is a popular name on lists of candidates to play various superheroes. In fact, it is interesting to note that he has provided the voice for Superman in an animated movie, which can be considered previous experience of sorts. Regardless, Bomer is 39, meaning that he could play Batman for years and years to come while still exuding the look of the seasoned veteran that Batman is supposed to be in the DC Extended Universe.
Michael Fassbender
Technically, Michael Fassbender has been playing a supervillain in the X-Men film franchise, but considering the presence that he managed to bring to the role of Magneto, it seems reasonable to speculate that he could make for a pretty impressive Batman as well. This is particularly true because he is in excellent physical condition, which is rather important for a superhero who is as physical as Batman is supposed to be.
Armie Hammer
Armie Hammer is another example of someone whose name shows up a lot on this kind of list. His Batman would be a lighter version of the character than what most people would expect, but at the same time, that could prove to be an asset by enabling him to stand out all the more. Furthermore, Hammer was in The Man from U.N.C.L.E. alongside Henry Cavill, which is something that bodes well for one of the most important relationships in any shared setting based on DC's comic books.
Matthew Goode
Matthew Goode played Ozymandias in Watchmen, which would make him better-suited for playing Batman than a lot of the other actors out there. After all, while Ozymandias was willing to go to much further lengths than Batman for the sake of fulfilling his goals, he was also a rich businessman who concealed his superheroics beneath a charming exterior. On top of this, some of Goode's other roles in other movies suggest that he would be capable of showing some of the tensions that are inherent to Batman's character, which could serve him well should he be cast in the role.
Jake Gyllenhaal
Jake Gyllenhaal auditioned for the role of Batman when Christopher Nolan was preparing to make Batman Begins. He didn't get the role that time, but if that chance comes up once more, there are reasons to believe that he might have better luck this time. For example, Gyllenhaal has played investigative characters in the past, which is rather important when The Batman is supposed to be focusing on that particular part of the character. Furthermore, he has shown some skill when it comes to playing a somewhat less exaggerated sort of action hero, which would be important for playing a less super-powered character like Batman is supposed to be.