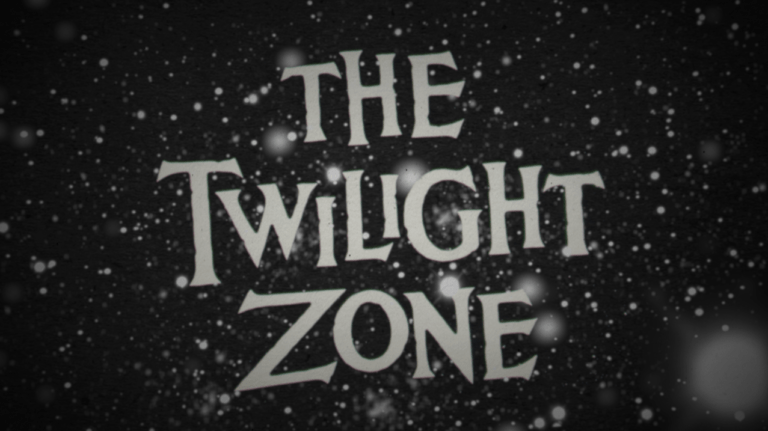 CBS All Access is traveling through another dimension, a dimension not only of sight and sound but of mind. A journey into a wondrous land whose boundaries are that of imagination. That's the signpost up ahead – their next stop, The Twilight Zone!
During a call with reporters, CBS president Leslie Moonves announced that the streaming service is planning to revive Rod Sterling's iconic anthology series that originally ran on CBS from 1959 to 1964. The series has been revived twice: during the mid-80s on CBS and early 2000s on the defunct UPN. A revival was in the works back in 2012, with Bryan Singer attached, but it didn't move forward.
Marco Ramirez (Daredevil) will pen the script and serve as showrunner of the potential revival. Jordan Peele's production company Monkeypaw will produce the series along with CBS Television Studios, who owns the rights.
The streaming service is leveling up its original programming lineup with The Good Fight and the recently renewed Star Trek: Discovery. The upcoming comedy series, No Activity, is set to premiere on CBS All Access this coming November 12. According to the streaming service, they received a huge number of sign-ups during the premiere day of Star Trek: Discovery.
Anthology series are becoming a trend again now on television thanks to American Horror Story, Black Mirror, Room 104, and The Guest Book. A reboot of the 80s anthology series Amazing Stories is currently in the works at Apple. Rebooting classic television shows have also become a trend.
When asked about finding the right content for CBS All Access, Moonves said, "The good news is, the bet is paying off. The programming kind of needs to be more premium than it would be on CBS. It needs to be more specialized, needs to stand out." He also noted that the streaming service has drawn an audience that is 20 years younger than the average audience of CBS.