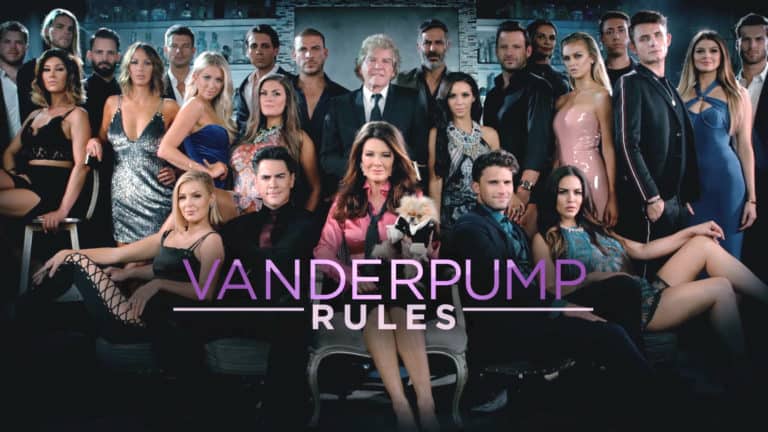 Are you a fan of Vanderpump Rules? A lot of people are. With that being said, this is a show that has a tendency to run on a fairly irregular schedule. It seems to be the trend these days, especially for cable or premium channels. Instead of running something on a regular day and time, they run a few episodes here and there and you might not see the show at all for the next three or four months. The next thing you know, they're running a few more episodes. In reality, it seems like they make it as difficult as possible for you to know when anything's going to be on.
The thought process behind this is typically that people don't routinely sit down to watch television like they used to. Therefore, things don't have to be at the exact same time on the exact same day during a regular filming schedule. Most people have the idea that satellites and other types of receiver boxes are so advanced that you'll simply do a search for your favorite shows and then record them to watch them whenever you have time. The problem is, not everybody got that memo.
What happens if you really like the show and then you suddenly find out that you've missed a whole handful of episodes? Fortunately, you don't need to worry. Like most television shows of this type, you can go online through various platforms and watch everything you've missed. Your best bet is to watch it through the show's home channel on Bravo. There, you can watch the shows on demand whenever you have the time to do so. If you still can't find them on there, you have some other avenues to explore as well.
It's important to remember that you should never overlook places like Amazon or YouTube when it comes to finding videos of your favorite shows. More often than not, you can find anything and everything on these two sites, even when you can't find it anywhere else. That gives you the chance to catch up and watch the shows that you've already missed so that you have some type of an idea of what's going on for the ones that are about to air.
It's always frustrating when you miss your favorite show, even if it's only for one episode. It's even worse if you end up missing five or six, because when you come back to it, so much has already happened and you feel lost. In addition, you obviously want to know what's going on if it's one of your favorites. Fortunately, you now have so many online options that there's really no excuse to miss out on anything that you enjoy watching. Whether it's Vanderpump Rules or virtually anything else, you can find it somewhere. That gives you the chance to be more in control of what you watch and when you watch it. The truth is, so many people are finding out just how effective watching your favorite shows online can be, even to the point that they're cancelling cable and getting rid of their satellite services. Therefore, there's really no reason that you can't utilize those same resources to catch up on a few episodes that you might have previously missed out on.