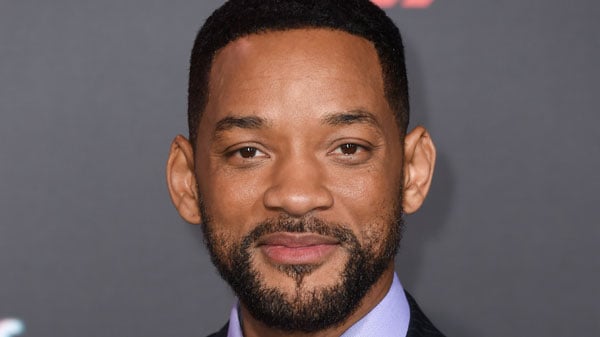 Will Smith is going to be hosting National Geographic's event series One Strange Rock and it's bound to be something extremely interesting. Not only is Smith's presence going to be a welcome addition to this already anticipated show, but it's also bound to be something different to hear Will Smith engage in. Keep in mind he's been mostly a comedic, action, and drama actor for much of his career and hasn't done much in the way of hosting shows such as these, so it might be a nice chance to see him out of his element and see how well he handles it.
The show itself is of course about the earth and how out of all the planets in our known solar system this one seems to be the only one that is designed to support life in its many different forms. There have been theories of course about the other planets and their capacity to sustain life at the current moment and in the past, but so far all we know is that earth is the only place that has managed to keep its residents alive for a decent period of time. The planet has obviously been through its upheavals in the past and wasn't immediately inhabitable upon its creation if our scientific community is to be believed, but eventually when the massive upheavals and shifting of plates and landmasses was over life was allowed to finally blossom after a while.
So why earth though? Scientists have surmised that it's the right distance from the sun around which the known planets revolve, but if adaptation is possible on earth then why not on other planets? There are answers for this type of question and many more obviously but they will no doubt be looked at and possibly answered over the course of the series. Will Smith will no doubt put at least one or two opinions in should National Geographic allow it, if only to keep the mood light and airy rather than by the book and entirely too stodgy.
This could be why he's been sought after to play the part of host for this series. His voice is one of the most well-known in Hollywood and his characteristic humor and professionalism is well known among many people. Whether he will or won't be allowed to inject a bit of humor into the show isn't really the concern, it's knowing that he will be the type of professional to know when and how to allow his personality to shine and when to tamp it down just a bit. Will Smith has come a long way in his career to this point and has mastered his own style of acting to such a point that there's no longer a worry over whether he'll follow direction from anyone, it's whether those directing him will understand his genius and simply let him do what needs to be done.