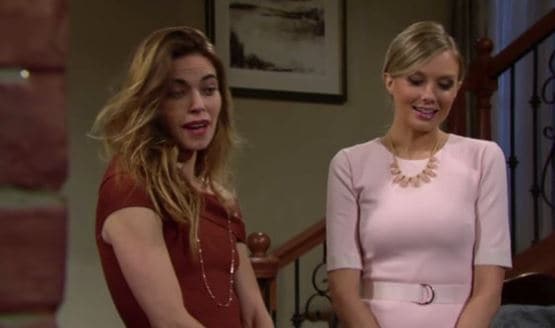 Young and the Restless fans know that there's never been a lot of good blood between Abby and Victoria. They make it their mission to get along one day and hate one another they next. Even when they are getting along, however, it's only because they don't feel they have a choice in the eyes of Victor. Right now, however, their unhealthy sisterly competition and life problems are only growing. It's hard for Victoria to put up with the sister she feels is babied and given anything she wants even though she doesn't feel Abby works hard enough to earn it.
She also doesn't realize her sister feels that their father favors Vickie and makes her the best in his eyes. And they both hate that there is friction with Ash. She is Abby's mother and Vickie has no respect for that. She can't handle that her father slept with this woman and had a baby with her, and they have a feud over that, too.
And this week, we get to see their current and somewhat ongoing feud grow even more. It's like they are the same as Ashley and Jack, and they don't even realize it. Ash should know this is not the way she wants her daughter to grow up feeling about her sister, but she can't get out of their problems enough to encourage them to focus on a better relationship with one another. Is there anything they can do to make their situation better?