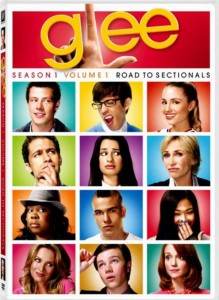 The last television DVDs of 2009 will hit shelves on December 29, 2009. While your wallets are probably still hurting from all that Christmas shopping, there are a couple of shows you might want to check out come Tuesday.And by a couple, we literally mean a couple. As in, two.
First up is the first season of United States of Tara. Even though the first season finale ended way back in April, the DVD is only coming out now, on the cusp of the new year. However, this show created by Diablo Cody (Juno) is critically acclaimed and certified hilarious. The series, which aired on Showtime, stars Toni Collette as a suburban housewife with multiple personalities. Season two, which is currently in production, will premiere on March 22, 2010. United States of Tara's DVD was release was possibly held back to coincide with the DVD release of Jennifer's Body, a flick also penned by Cody. Tara is selling for $27.99 at Amazon.
The second of the two TV DVDs slated to hit shelves on Tuesday is a freshman comedy that has picked up quite the fanbase. I'm talking about the new FOX musical series Glee, which will be releasing the first half of season one on DVD. The set, titled Volume 1: Road to Sectionals, will hold four discs of content, including the first thirteen episodes of the series, from "Pilot" to "Sectionals." While I'm never a proponent of half-season sets such as these (I prefer to wait to get the full shebang), I can definitely see the appeal in this set: not only can it be used as a recruiting tool for the uninitiated, but it can also be a great tideover until the show returns in the distant future of April 2010.
And, that's it for December 29, 2010. It's not much, but it'll likely still yield plenty of sales. The next set of DVDs to come out in the New Year (on January 5) will include Battlestar Galactica on Blu-Ray, Chuck season 2, and Big Love season 3. See you then!