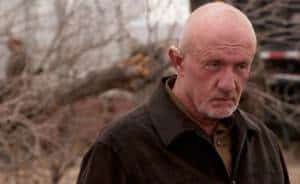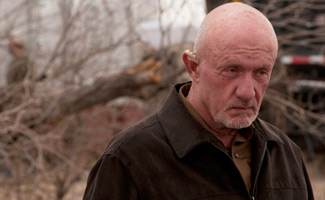 Will Serena get a new love interest on Gossip Girl? Will Kalinda and Cary finally get together on The Good Wife? Will Mekhi Phifer's new character on White Collar cause any trouble for Neal? Will Dixon survive the car crash on 90210? TV Spoilers from TV Line, E! Online and TV Guide.
90210
Josh Zuckerman and Trevor Donovan return in the new season as strong recurring characters. Dixon's fate is still unknown after the car crash, but a new guy plays a big role in the fallout from the accident. A hot Ivy League techie joins the cast.
Blue Bloods
After reconciling in the season finale, it will be smooth sailing for the Reagan brothers, but other problems emerge. Danny and Linda will clash when she decides to go back to work as a nurse in the ER. Jamie will have to deal with her new annoying partner, Ricky Cruz.
Breaking Bad
Mike will be back for the final season of the show. He plays a major role in the first two episodes. Giancarlo Esposito's Gus may be gone, but his spirit's not. Walt will literally become a magnet for trouble. Someone we thought was dead isn't.
Castle
The plot of the first episode of the new season will mostly revolve around Beckett's mom.
Covert Affairs
On the show's new season premiere on July 10, Annie is reassigned and she has a new boss who's not so by-the-book. Michael Ausiello reports that she will wind up in the shower with a sexy bad guy at the end of the episode. Auggie is tasked to do some very behind-the-scenes recon for Arthur.
Dexter
Quinn will finally get his act together this season. Still, he may find himself in hot water since he has a past with new character George, played by Jason Gedrick.
Gossip Girl
Serena is getting a new love interest for the sixth and final season of the show.
Homeland
The show is looking for someone to play a tough and talented Hezbollah commando, who almost seamlessly blends into Western countries. The character will be recurring.
Supernatural
The show is casting Sam's new girlfriend, Amelia. She's described as a wary, brave, smart and sarcastic young doctor with a damaged soul.
Nikita
In the season 3 premiere, Nikita and Michael will come face-to-face with Martin, an ex-Division agent who is ruthlessly dangerous, but also handsome with an "evil sexuality."
Parenthood
Julia, Joel and their newly adopted son, Victor, will be in hot water when Max's beloved lizard goes missing after Victor visits. Amber, who's now working as the receptionist at the Luncheonette, will hit it off with a musician whose band is working in the studio. But, there's a twist.
Revenge
The show is casting Conrad's MIA son from his first marriage and from the sounds of it, the smart and sexy heir will only mean trouble for Daniel.
Royal Pains
Two new women are coming into Hank's life. One he meets through a matchmaker and the second when Boris invites Hank on an adventure.
The Good Wife
Kalinda and Cary's relationship will not go to the next level, at least not as long as her control freak husband is around.
The Lying Game
Season 2 will premiere sometime in the winter and only 10 days will have passed since the events of the freshman finale, which included Alec's arrest for suspicion of murder and the reveal that Rebecca is the twins'mother.
True Blood
Sookie was drunk when she hooked up with Alcide, but that doesn't mean she'll regret it. "Their relationship goes a lot deeper than that," Joe Manganiello says.
Weeds
On the next episode, the show takes a pretty significant time jump. Nancy gets a new competitor.
White Collar
Mekhi Phifer's new character, Collins, is nothing but trouble for Neal. He is going to do some very illegal things to bring Caffrey, who's now a fugitive, to justice.