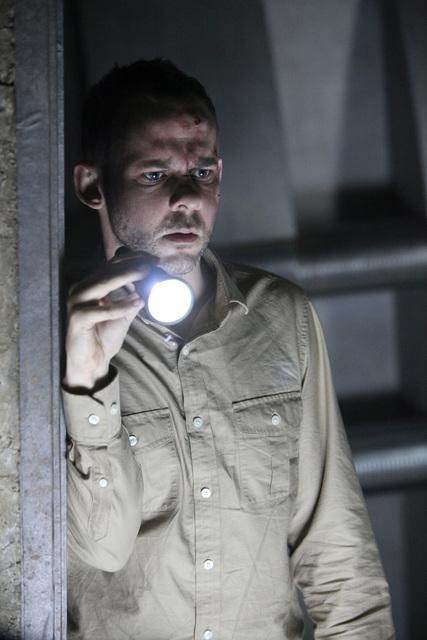 If you've given up on FlashForward, do yourself a favor and check back in. ABC's high concept tour de force has taken a while to find it's voice, but now that it has FlashForward is singing its own song — and according to the cast, things are only going to get wilder from here on out. A few weeks back we were able to speak with stars Joseph Fiennes and Dominic Monaghan — as a back-slid fan, the first thing on my mind was where things were heading in the future.
Recent episodes have unveiled a fine tuned story engine firing with total efficiency, but in a show where everyone has seen the future it would seem the myth-arc would be anti-climactic by its very nature. Not so says Dominic Monaghan, who plays mysterious particle physicist boy wonder Simon Campos. In fact, Dominic's answer to this concern suggests that FlashForward has a major game changer in store for fans who stick around. 'I think this is a show that prides itself on pushing people's buttons and not doing the predictable, so as we come into the back end of the show for this season a lot of things will happen that you won't expect, characters will show their true colors and that will set up the FlashForward world for the foreseeable future.'
'The latter half will really focus on concluding and bringing conclusion to these visions.'Fiennes chimes in. But getting past FlashForward's fateful landmarks is only the beginning. 'There is also the human conditions that people are put through. How they have to self-examine, and how they pull through tough scenarios of conflict because of what they've scene. Then, there will be the need to stop the possibility of the next blackout.'
For answers to a few more questions, check out video of our interview below.
FlashForward 'Better Angels'Airs Tonight at 8|7c on ABC