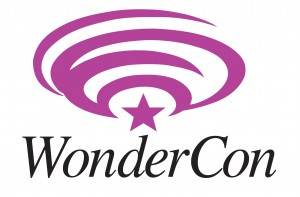 This weekend I will be attending panels for V and the new FOX series Terra Nova at WonderCon in San Francisco. In addition, I will have the opportunity to interview the casts and producers of both shows.
TERRA NOVA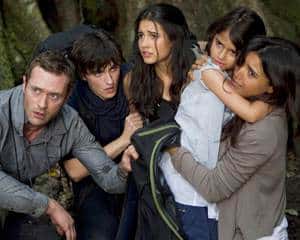 Terra Nova, a new series on FOX debuting in the Fall and produced by Steven Spielberg, is set in the year 2149. Earth is dying due to pollution and overpopulation. Scientists discover a portal to the prehistoric era, allowing the Shannon family to journey back in time, in a daring experiment to save the human race and a chance to rebuild civilization.
I look forward to speaking with the cast, including Jason O'Mara (Life on Mars) and Stephen Lang (Avatar), as well as executive producer Brannon Braga (Star Trek, 24) and executive producer/director Alex Graves (Fringe).
V
Even though there is no word yet from ABC or Warner Brothers regarding the renewal of V, Elizabeth Mitchell and Marc Singer will be discussing Season 2 and teasing what is to come in Season 3 at WonderCon, along with executive producer/showrunner Scott Rosenbaum. In addition to the Q&A, there will also be a "special video presentation."
The recent season finale of V was filled with shocking deaths and surprising twists; the brutal demise of Tyler Evans and the reveal of Project Aries (led by Singer's Lars Tremont) certainly open up very intriguing possibilities for Agent Evans next season. I would love to see the series given a green light to further explore just how the wrath and rage of Erica will affect both Anna and the Visitors and the future of humanity.
If you have any questions for the casts and creative teams of Terra Nova and V, please leave them in the comments section below!
[Follow me on Twitter @JOpinionated]