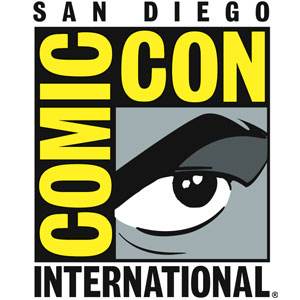 As Jo mentioned in her post, four TVOvermind writers will be attending Comic Con this year: myself, Jo, Brittany and Mike. Comic Con Preview Night will be starting on Wednesday, July 21 and the convention will take place over the next four days until Sunday, July 25. This year, we plan on bringing you coverage of a lot of panels and press rooms. To give you a taste, we plan on attending the following panels or press rooms. If you have any questions you'd like us to ask, post them in the comments below.
Make sure you check TVOvermind daily throughout Comic Con, or follow our Twitter to stay up to date on all of the con news!
Press Rooms
The Big Bang Theory
Burn Notice
Chuck
Dexter
Hawaii 5-0
The Event
Fringe
Human Target
Leverage
Mythbusters
No Ordinary Family
Psych
Supernatural
V
White Collar
Panels
The Big Bang Theory
Bones
Chuck
Entertainment Weekly presents Women Who Kick Ass
Entertainment Weekly: The Visionaries (Joss Whedon & JJ Abrams)
The Event
Fringe
Glee
Hawaii 5-0
The Joss Whedon Experience
LOST But Not Forgotten: Lost Encyclopedia
The LOST Podcast with Jay & Jack
Supernatural
True Blood
TV Guide Magazine — The 2010 Hot List
V
The Vampire Diaries
This is by no means an exhaustive list of all the panels we might cover, so even if your favorite show isn't on this list, make sure to check back for news, because we'll be posting about all sorts of news coming out of the con.