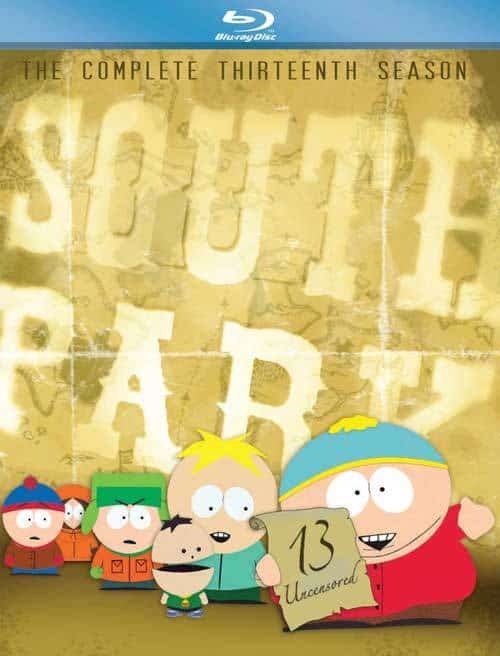 Yesterday, South Park broadcast its landmark 200th episode on Comedy Central. To celebrate, TVOvermind is giving away a copy of South Park Season 13, Uncensored, on Blu Ray. Don't think the added resolution of Blu Ray brings much to animation? You are soooo soooo wrong.
In order to win, here is what you need to do:
First, follow us on Twitter at @TVOvermind – what's this you say? You don't have a Twitter? Whine about your lack of skill to somebody else.
Next, and this is important, you MUST tweet the following:
Want to win a South Park Season 13 BluRay? Visit @TVOvermind and find out how! http://bit.ly/cepWPW
That's it! The deadline is April 21st at midnight Eastern Time. Winner will be contacted directly. Now get tweeting.