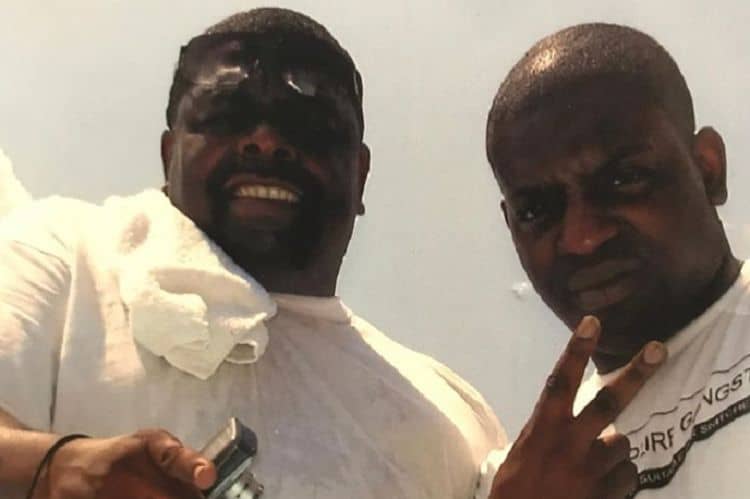 Some rappers like rapping about their difficult lives and struggles of growing up and trying to make it big in the industry. While others stir up beefs in order to stay relevant. Perhaps the biggest hip hop beef to date has to be the 2pac and Notorious B.I.G beef that eventually ended up with the death of the 2 artists. Uncle Murda is definitely not a new person in all the drama that surrounds hip hop and one might even be forgiven for thinking that he intentionally starts them. Whatever he is doing seems to be working for him as he has seemingly ended the year on a high note with his 2019 Rap Up.
Who is Uncle Murda?
Leonard Grant was born on 25th July 1979 in East New York Brooklyn. He is known for his gangsta rap vibe and he is currently signed to G Unit. Some of his associated acts include M.O.P, Maino, Bobby SchMurda and Tony Yayo just to mention a few. Here are 10 things you didn't know about Uncle Murda:
1. Uncle Murda is his stage name
A lot of artists in the music industry do not use their real names. The likes of Nicki Minaj, Young MA, Jay Z, Halsey, and Big Sean just to name a few. Most artists go by a stage name that they feel relates better with their audience and to their music. Uncle Murda falls among the pack of artists who adopted a stage name. Murda's real name is Leonard Grant and he sometimes goes by the name Lenny Grant.
2. He lived in the Projects
Listening to a lot of hardcore hip hop artists, you will learn that most of them came from living in the projects to being successful people in their careers. Musicians such as Cardi B and Jay Z are some of the few examples. Uncle Murda lived in the Pink Houses Projects in Brooklyn New York.
3. His big break was in Roc-A-Fella
Murda's big break came in 2007 when his music was introduced to fellow Brooklyn born rapper turned CEO and business mogul Jay Z. DJ Green Lantern and Murda's manager were responsible for introducing him to Roc-A-Fella Records. Soon afterwards, they began promoting Murda by placing him in collaborations with some popular names in the label such as Jay Z and Fabulous. He even featured on the song Brooklyn with Jay Z in the album 'Nothin to Somethin'.
4. Murda left Def Jam on his own
Contrary to the rumors that he had been fired from Roc-A-Fella Records, Murda confirmed that he had left Roc-A-Fella and Def Jam altogether on his own accord. He cited that the label stopped being what it used to be when it's CEO Jay Z left. He claimed that things began going downhill after the mogul's departure.
5. He is currently signed on to G Unit
G unit records is a record label owned by the former drug dealer turned successful artist 50 Cent. After Uncle Murda made his exit from Def jam, he went on to sign a recording deal with 50 Cent and his label on November 8, 2016.
6. He was involved in a shooting
Uncle Murda was involved in a shooting on January 22, 2008. He was shot directly in the head while seated in a parked car in East New York Linden Blvd. He was not seriously hurt. With the bullet still embedded in his skull, he discharged himself less than 24 hours after the shooting from the hospital.
7. He publicized his own shooting
Anyone who's been to a hospital always makes the effort to recover and cuts off communication with the outside world for a while, especially a celebrity. Not Uncle Murda though. After he got out of the hospital, his first move was to call the daytime nationally famous radio show, The Wendy Williams Experience. He confirmed he had indeed been shot and had just left the hospital. He further added that he was using Newports and alcohol, more specifically Hennessey to cope with the pain.
8. The shooting could've been on purpose
Paying reference to the 2Pac and Notorious B.I.G beef that involved shootings and deaths, Murda's shooting could've also been intentional. The shooting coincidentally happened after he had just released his controversial mixtape called 'Respect the Shooter'. His refusal to cooperate with the police led to the dismissal of the case.
9. He has just released his Rap Up
According to Hot News Hip Hop, every year, Uncle Murda gives the world a recap of the year's hip hop highlights. His Rap Up 2019 was heavily themed as he took every chance he got to drop some huge bombs about huge names in the industry. Some of the jabs he took were aimed at Tekashi 6ix9ine's slap-on-the-wrist jail time after he snitched on his friends, singer K Michelle's support of his release, the greatness of the late Nipsey Hussle, and Kanye West's supposedly newly found life in Christ just to mention a few.
10. He is in beef with fellow rapper Skillz
It is unclear as to what the two obviously talented rappers are beefing about but as The Vibe indicates, it could be about the Rap Ups. For close to a decade or longer, rapper Skillz has been the king of Rap Up recaps of the year's events. However, when the new kid on the block Murda came along, he too began releasing his own Rap Up versions beginning 2015. Murda even took a jab at Skillz in his Rap Up 2017 which prompted the latter to release a counter diss track called 'Murda Gram'.
Conclusion
Uncle Murda is a very talented artist and he is signed on to a very powerful label. He is not one to shy away from drama and some might view this knack for it as very irrelevant to his career. He is, however, a very promising act in the music scene and we can only hope to see more of him and his Rap Up recaps in the near future.