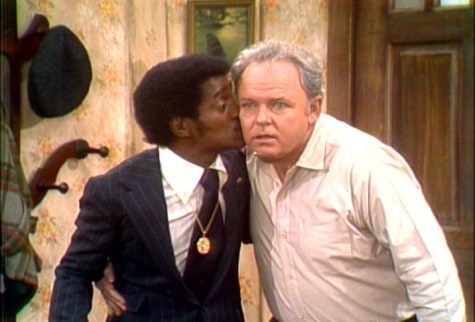 So we all know that All in the Family was a ridiculously racist show but it didn't intend to be right?  And we know that shows like In Living Color poked fun at the race card just to finally laugh at it all.   But the reality is that in the history of TV, it's really incredible how racist some shows actually were.  But today we're going to focus on shows that didn't intend to be back in the 70s and 80s.  Even into the 90s you see the race card being played out.
Seinfeld is easily my favorite show of all time but I'm certainly one to argue that the show was very much racist. If you look at virtually every black character on that show, they're portrayed as pretty ridiculous (by the way I can write a whole separate article this). In any event, in addition to just All in the Family, other television shows had some awfully racist moments. Here are 5 such moments from 70s and 80s shows we used to love.
My Friend is Obviously Chinese
A mechanical rice picker? That might be the most ridiculous line in the history of television.
All in the Family: The Black Santa
I don't care if this is racist. It's funny.
Love Thy Neighbor
http://www.youtube.com/watch?v=dI1XSUpJBqA
The entire show was racist. Pretty ridiculous stuff here.
The Olson Twins on Full House
Fried Chicken, really?  You've got to be kidding me.
Different Strokes – The Tutor
You realize the Tutor is a character from Seinfeld? "Jerry, take the jacket!" That's the only reason I showed this clip
And here's just flat out racism on TV