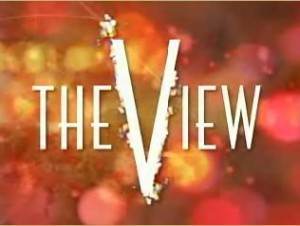 In today's politically correct laden climate, you have to have some sort of balance… even in daytime talk shows.
New York Daily News reports that Barbara Walters and Bill Geddie, the masterminds behind the ABC gabfest The View, are putting their heads together for second round table discussion show, this time making sure to inject a man's perspective in the mix. While everything is in the 'hush hush' development stage of things, some goals are already for certain, such as time slot preference, shooting location preference, and a wish list of hosts to assume the daily duties on the show.
The dream time slot will be the ones that The Oprah Winfrey Show will vacate once that show ends next Spring, that way 'nouveau' View wouldn't interfere with the flagship show. The preferred location would be Los Angeles to give the show a different atmosphere and feel than its potential counterpart. As you can see, the goal here is: different…
The four out of five hosts Walters and Geddie are wanting to headline the potential spinoff come from all different walks of life. First up we have the dream male hosts, Filipino-American actor Alec Mapa (most known for his roles on Ugly Betty and Half & Half) and former Today Show host Bryan Gumbel. Gumbel would serve as the show's moderator, which is currently held by Barbara Walters on The View. The female hosts Walters and Geddie are interested in are former Fox News anchor E.D. Hill and former BET news anchor Jacque Reid. The fifth seat is still being mulled upon.
A suggestion for the fifth seat? Jackie or Joan Collins. Just saying…
Again, this is all speculative since it came from a "source" close to the production to The View, but would you watch a counterpart to The View? Or do you think one is enough?
Source: The New York Daily News